About this Event
Will call patrons must present photo ID at the door.
Doors and box office open at 6PM on show nights.
When box office is closed tickets may be purchased at the front desk of the Graduate Athens Hotel.
Purchasing a reserved table will produce one ticket for the event. Tables may include admission for 2 or 4 persons. See ticket descriptions for details.
VIP Suite includes food and beverage service, access to private suite, comfortable sofas, and admission for up to 10 persons.
From the far reaches of rural south Alabama, The
Red Clay Strays claim their unique sound with a
humble confidence that can only come from their
upbringing. This band, on stage and off, reminds
you of southern music's heyday and gives you
hope that it may not have lost its way after all.
Growing up listening to gospel along with artists
such as Waylon Jennings, The Eagles, and the
Allman Brothers, their wide range of influences
create a combined style of the country music and
southern rock we've all been waiting for. Lead
Singer, Brandon Coleman, with vocals that bring
to mind young Elvis, is the heart of their high
energy show along with Drew Nix on rhythm
guitar, Zach Rishel on lead, Andrew Bishop on
bass and John Hall on drums.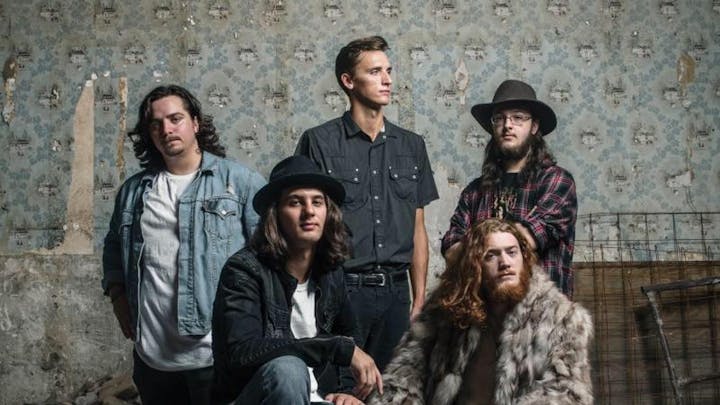 Evan and the Piners
A loud, classic country band from Atlanta, Ga. Formed in the Summer of 2018, Evan Stepp & The Piners deliver a unique brand of country music rooted in earnestness and dynamic delivery.
One of Immersive Atlanta's 25 Local Artists to Watch For In 2019:
"I'll admit the words 'classic country' don't usually stir up a reaction from me, but listening to Evan Stepp's commanding vocals and his band's raucously loud and anthemic songwriting, and I'm more than willing to make an exception." - IA
"Like a crowbar wrapped in gold leaf." - Bill Taft (W8ing4UFOs, Smoke, Opal Foxx Quartet