Please join us for UXPA Boston's February Monthly Meeting: The Rebirth of Cool: The New Rules of Creativity in UX
About this event
We've come a long way from the days of Mad Men. Intuition and instinct have been replaced by data and process. The advent of Agile and Lean methodologies has forced a priority on speed and optimization over artwork and originality. All digital designs and brand voices are beginning to blur into one culture of statistically-proven sameness. We are expected to be more literate in our dealings with technology and business requirements, while also being more receptive to design criticism from those partners.
The question has to be asked: are creatives still creative?
In this fast-paced and humorous talk, Lou Cimaglia unpacks the creative process and examines the pitfalls that plague every design team. Filled with interviews and case studies, attendees will experience first-hand the friction of this new reality. Is it still possible to be true to our creative nature while remaining cooperative partners with our technical and business counterparts?
Meet the speaker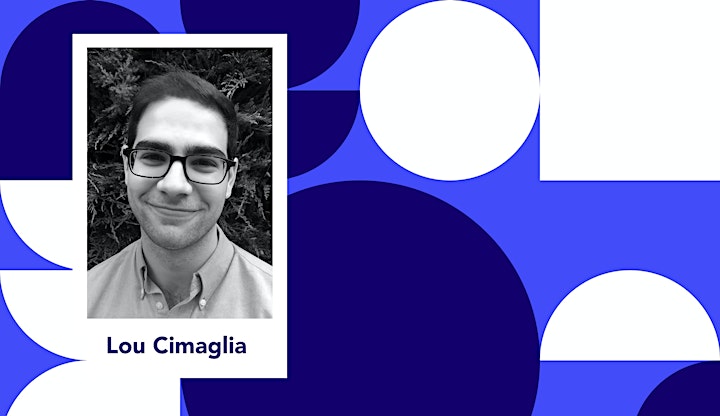 Lou Cimaglia was elected his high school class president in 2005, and his career has really taken off from there.
As Senior Content Strategist at Liberty Mutual, Lou is immersed in the daily work of creating better experiences for customers and believes that rigorous work doesn't have to be boring. A featured conference speaker and writer, Lou shares the successes and failures of years in UX and content strategy with a signature style and wit. His work - like his presentation style - hinges on one thing: it is important, but it doesn't have to be serious.
In his spare time, you can find him listening to the musical stylings of Bruce Springsteen, or offering unsolicited advice to Boston Red Sox ownership.
How to attend remotely
Anybody registered for the event will receive an email with a link with details on how to join the online meeting. Only individuals registered for the event will be able to join the meeting. You are highly encouraged to register with the email associated with your Eventbrite account; doing so will make your access to the event link easier. When the presenter begins, the meeting will be locked to any new attendees to prevent disruption.
All attendees are encouraged to remain on "mute" during the event, except when called on to ask a question or during open discussion/networking time.
Code of Conduct
By registering and attending any UXPA Boston event, you agree to follow our Code of Conduct. If you have any questions, please contact a Board Member.
Organizer of The Rebirth of Cool: The New Rules of Creativity in UX
The Boston Chapter of the User Experience Professionals' Association is a highly active community for persons with individual and professional interests in usability, user experience design, and their many related fields. Membership is free, and we invite you to take advantage of all the benefits membership has to offer. These include access to our annual conference, job listings, networking opportunities, event notifications, collaboration projects, resume-building activities, and more.