The Realtime Marketing Lab Fall 2015 Tour - Toronto
When and where
Location
Holiday Inn 30 Carlton St. Toronto, Ontario M5B 2E9 Canada
Description
The Realtime Marketing Lab 2015 Fall Tour is an international touring digital-social-online marketing event where you can find the newest, most leading edge solutions for your digital marketing challenges.
Learn C-Suite networking, social storytelling, social word of mouth marketing, lead generation bootstrapping, advanced digital marketing and even sophisticated LinkedIn B2B messaging secrets.
It all happens in a series of high quality 30-minute, to the point, no BS presentations from an amazing team of award winning industry experts from around the globe.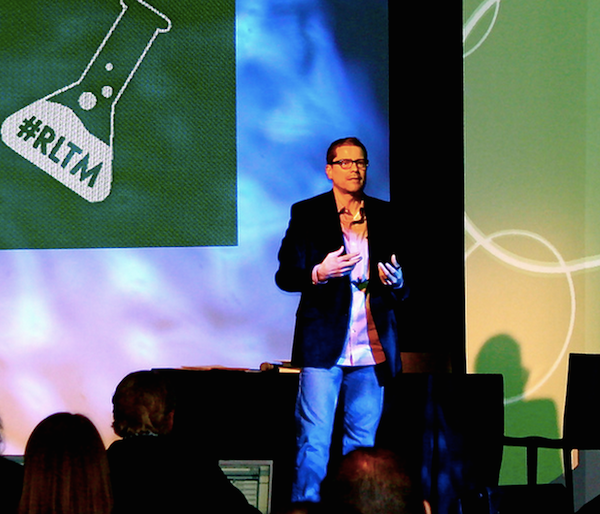 The Toronto Speaker Line-up:
Trina Lo

has an extensive background in the corporate marketing and publishing worlds, and is the principal of FreshInk Communications. Trina will be presenting: "Applying the Platinum Rule of Business to Social Media"

Dave Weinberg

is a highly experienced startup entrepreneur in a variety of sectors. He is currently the CEO of loop88, a Pinterest marketing and management platform. Dave will be presenting: "Pinterest and Brand Marketing"

Kevin Smith

helps start-ups and social enterprises figure out what their story is so that they can grow and make an impact: Kevin will be presenting: "Defining Your Unique Value Proposition"


Sean Moffitt

is the "Reigning King of Word of Mouth" per Marketing Magazine and he will be presenting: "Here Comes The Crowd Economy"

Maria de los Reyes

is a Branch Manager for The Creative Group / Robert Half. Maria will be presenting:

"2016 Salary Overview For Social, Digital and Creative Strategists"

Kyle Collier

is a professional design system engineer and currently CEO and cofounder of Eve Tab. Kyle will be presenting: "Hyper Local Mobile Payments"

Christoph Trappe

is a career storyteller who has worked as a journalist, a nonprofit executive, and a content marketing strategist and consultant. Christoph will be presenting: "Social Media: It's About Much More Than The Click"

Jim Huffman

is the Vice President of Content and Brand Strategy for TheTake. Jim will be presenting: "Growth Hack Your Marketing Strategy"

Meaghan Gray has been with the Toronto Police Service as the Information and Issues Management Section Head in Corporate Communications since 2003. In this role, she has provided strategic communications advice to the Chief of Police and other senior managers in the service. Meaghan will be presenting: "How The Toronto Police Service Went From 2 Users Applying Social Media To 300"
---
This event is different and it's not just because of the great speakers and all the original content. There is more...
We have developed a new type of conference that is relevant, convenient and easy for you to attend. Instead of holding a giant conference in New York or San Francisco, we've decided to take the event on the road, and bring the content to you in your local city. No large travel bills. No exorbitant registration fees. No time away from home.
Our events are a little more intimate. It's more about the content and the learning, and making long lasting connections with the speakers and other attendees.
Our history goes back more than six years to the very first social media conference on the east coast. A number of our speakers from 2009 are today's biggest social media experts, including Neal Schaffer, Mike Stelzner, Melody Tao, Beverly Macy, Ramon De Leon, and many others. We are the leader in providing great content and great speakers to our audience.
This event is a TREMENDOUS VALUE. Two can attend for just $99, but space is limited and this special pricing is sure to sell out. Don't chance it, register now.
Great venue. Great location. Great Presenters. Great Event.