Event Information
Location
Microsoft
11 Times Square
Entrance on 8th Avenue between 41 and 42 Streets
New York, NEW YORK 10036
Description
Virtual and augmented reality are together growing to be arguably the hottest topic in technology today. Their effect on culture has been described as anything from a new kind of cinema to a computational medium that will completely change and replace our interactions in the world as we know it. This is not the first time in history that the promise of VR has asserted itself. Is this the time that it succeeds? We've all seen analyses and projections of how big this is supposed to be but what is happening RIGHT NOW that is making virtual reality a reality?
Justin Hendrix of the NYC Media Lab and Sophia Dominguez, former Entrepreneur-in-Residence at Rothenberg Ventures, will take us on a brief tour of the VR/AR startup ecosystem here in New York City and around the world. Then, Professor Ken Perlin of NYU's "Future Reality Lab" will guide us on an entertaining and enlightening journey around the hype. He will be our host for a lively panel discussion on the impact of VR/AR in education, media, and medicine.
SCHEDULE
4:30 – 5:30pm: Networking & Demos
5:30 – 7:30pm: Presentations & Panel Discussion
7:30 – 8:30pm: Networking & Demos
PRESENTERS & PANELISTS
Continue reading for full bios
Justin Hendrix, NYC Media Lab

Sophia Dominguez, AllThingsVR

Dr. John Golfinos, New York University
Dr. Golfinos, Chair of the Neurosurgery Department, will speak about the breakthrough work he and his team at NYU Langone are doing with VR to advance research, training and surgery.


Ken Perlin, New York University

Debra Anderson, Datavized Technologies

Jennifer Holland, Google

Dr. Donato Pacione, New York University

Dr. Anat Lubetzky, New York University
Presenters & Panelists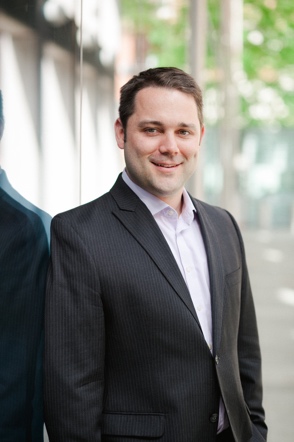 Justin Hendrix
Executive Director of NYC Media Lab, connecting media and tech companies with NYC universities to drive digital media innovation and entrepreneurship. Previously he was Vice President, Business Development & Innovation for The Economist. He holds a BA from the College of William & Mary and an MSc in Technology Commercialization from the McCombs School of Business, University of Texas at Austin. Follow him on Twitter @justinhendrix.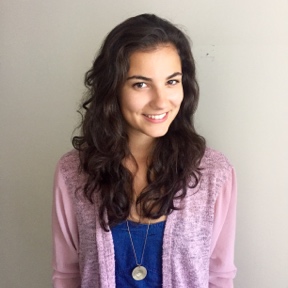 Sophia Dominguez
CEO & co-founder of SVRF, the first search and discovery engine for VR content. She also founded AllThingsVR, a weekly newsletter that highlights the best virtual reality news and content. Previously, she was the Entrepreneur in Residence at Rothenberg Ventures and was also the first person to travel the world with Google Glass and document how people reacted to seeing and experiencing it for the first time. Sophia graduated from NYU Gallatin in 2013 with an individualized B.S. degree in "How Technology Impacts Human Interaction."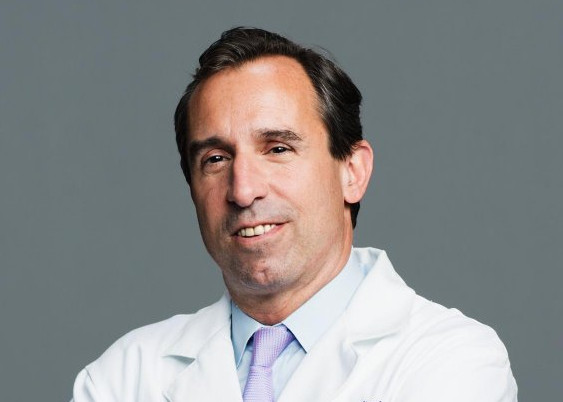 John George Golfinos, M.D.
Associate Professor and Chairman, Department of Neurosurgery

Dr. Golfinos, a native New Yorker, trained in neurosurgery at the Barrow Neurological Institute in Phoenix, AZ. He joined the faculty at NYU in 1995 and has a practice devoted solely to the multi-modality treatment of acoustic neuromas, brain tumors, including primary brain tumors, metastatic tumors, and skull base tumors. Dr. Golfinos founded the Gamma Knife Radiosurgery unit at NYU, the first of its kind in New York. In 2009, he was named Chairman of the department of neurosurgery at NYU. He holds a joint appointment in the department of otolaryngology – head and neck surgery, reflecting his close collaboration with the neuro-otologists on acoustic neuromas and skull base tumors. Dr. Golfinos is one of the few neurosurgeons with extensive personal experience treating vestibular schwannoma patients both microsurgically and radiosurgically, an experience presented to his peers at several national neurosurgical conferences. With Dr. Tom Roland, he is one of the co-directors of the NYU Neurofibromatosis Center, focusing on research of NF2, a genetic disease that causes complex tumors to grow in the brain and spinal cord affecting hearing and balance. Dr. Golfinos has also spearheaded the formation of the brain-tumor center at NYULMC, and today he is the co-director of the center with Dr. Andrew Chi. Dr. Golfinos also supervises brain tumor operations at Bellevue and Manhattan VA hospitals and is actively involved in training and education of the next generation of expert neurosurgeons. Despite his clinical, teaching, and administrative commitments, Dr. Golfinos has over 80 publications in leading journals in neurosurgery and neuro-oncology and recently has co-edited a book, titled Handbook of Bleeding and Coagulation for Neurosurgery.
Medical Specialty: Acoustic Neuromas, Brain Tumor; Stereotactic Radiosurgery; Head Injury
Medical Interests: Neurosurgery
Medical Education: Columbia University, College of Physicians and Surgeons, 1988
Internships: Good Samaritan Medical Center (Surgery), 1988-1989
Residency Training: Barrow Neurological Institute & St. Joseph's Medical Center (Neurosurgery), 1989-1995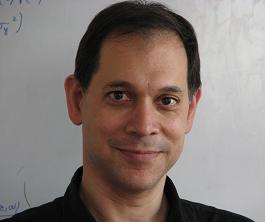 Ken Perlin
Professor in the Department of Computer Science at New York University, director of the Media Research Lab, and participating faculty member at NYU MAGNET. His research interests include future reality, graphics and animation, user interfaces and education. He received an Academy Award for Technical Achievement from the Academy of Motion Picture Arts and Sciences for his noise and turbulence procedural texturing techniques, which are widely used in feature films and television, as well as the 2008 ACM/SIGGRAPH Computer Graphics Achievement Award, the TrapCode award for achievement in computer graphics research, the NYC Mayor's award for excellence in Science and Technology, the Sokol award for outstanding Science faculty at NYU, and a Presidential Young Investigator Award from the National Science Foundation. He also serves on the Advisory Board for the Centre for Digital Media at GNWC, and is external examiner for the Interactive Digital Media program at Trinity College. Previously he served on the program committee of the AAAS, was general chair of the UIST2010 conference, directed the NYU Center for Advanced Technology and Games for Learning Institute, and has been a featured artist at the Whitney Museum of American Art. Ken received his Ph.D. in Computer Science from NYU and his B.A. in theoretical mathematics from Harvard. Before working at NYU he was Head of Software Development at R/GREENBERG Associates in New York, NY. Prior to that he was the System Architect for computer generated animation at MAGI.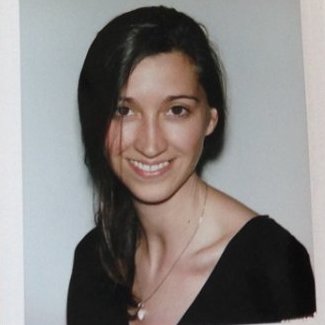 Debra Anderson
Co-founder and Chief Strategy Officer at Datavized Technologies, a WebVR software company building next-generation 3D immersive visualization tools for Virtual and Augmented Reality (AR/VR) platforms. Debra designs and instructs the Big Data: Consumer Research at The New School For Public Engagement, WebVR at Parsons School of Art, Media, and Technology and guest lectures at MIT, NYU, and ICP. She is Co-founder of the NY Women in VR Meetup group.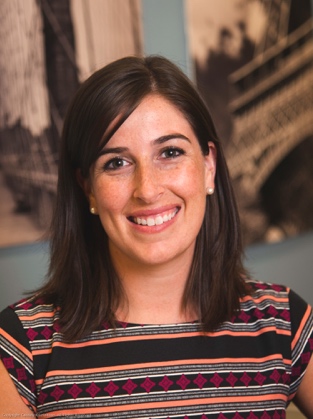 Jennifer Holland
After 9 years at Google in roles in Finance and Sales, Jennifer is now Program Manager of Google's Classroom and Expeditions, the company's educational VR field trip platform that can take students around the world without having to leave the classroom. Her team built both Classroom and Expeditions from the ground up by prototyping and testing extensively with teachers and students in schools around the world. In addition to her core responsibilities, Jennifer also started Google Reach, a corporate volunteering program for the company. She is also the founder and director of the Community Leaders Program, a digital literacy program offered in nine cities, and is the committee lead for employee volunteering for its NYC office. Jennifer graduated from Fairfield University in Marketing and received a MBA from the University of San Francisco.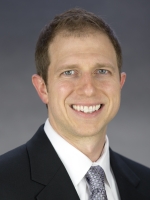 Dr. Donato Pacione, MD
Assistant Professor of Neurosurgery at New York University Langone Medical Center. Dr. Pacione joined the NYU neurosurgery faculty practice in 2013. Dr. Pacione focuses on complex spine pathology and skull base pathology, including meningiomas, pituitary adenomas as well as metastatic lesions. His research interests include the anatomic and radiographic comparison of both open and endonasal approaches to the skull base, percutaneous treatment of traumatic fractures of the spine and the use of 3D modeling and VR to conduct previously inoperable brain tumors. Dr. Pacione's work has been published in numerous prestigious journals, including Spine, Neurosurgery and Journal of Neurosurgery: Pediatrics. Dr. Pacione earned his medical degree at New York Medical College and completed his residency at NYU Langone Medical Center, during which time he also completed an infolded minimally invasive and complex spine fellowship.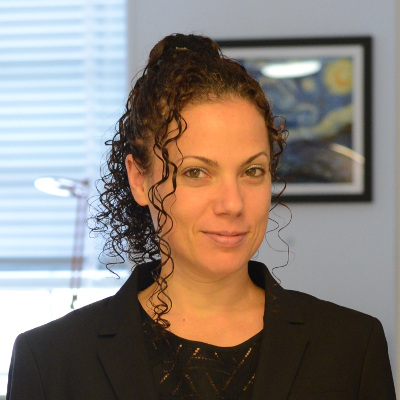 Dr. Anat Lubetzky
Dr. Anat Lubetzky, an Assistant Professor in the Physical Therapy Department at New York University, obtained her physical therapy training and an MSc in physical therapy from Tel Aviv university, Israel. She then received her PhD in Rehabilitation Science from the University of Washington in Seattle in 2014 followed by a 1-year visiting position at the NYU Physical Therapy Department. In her dissertation research, Dr. Lubetzky investigated how young adults with and without history of repeated ankle sprains use sensory information for balance while standing on challenging surfaces of varying compliance. The purpose of this work was to investigate the mechanism of 'proprioceptive training' which is commonly used for orthopaedic balance rehabilitation. Her overall research goals are to: (1) understand underlying mechanisms leading to postural control and functional deficits and (2) promote specificity in fall prevention and orthopaedic rehabilitation using recent advancement in technology. Research in Dr. Lubetzky's lab combines advances in virtual reality technology together with our current understanding of sensory mechanisms for postural control in order to build an affordable virtual reality clinical instrument that will serve to better diagnose impairments in sensory integration for postural control and direct specific rehabilitation; and design unique and specific balance intervention programs. More information on Dr. Lubetzky's research lab at NYU Steinhardt Physical Therapy Department can be found here.
Date and Time
Location
Microsoft
11 Times Square
Entrance on 8th Avenue between 41 and 42 Streets
New York, NEW YORK 10036