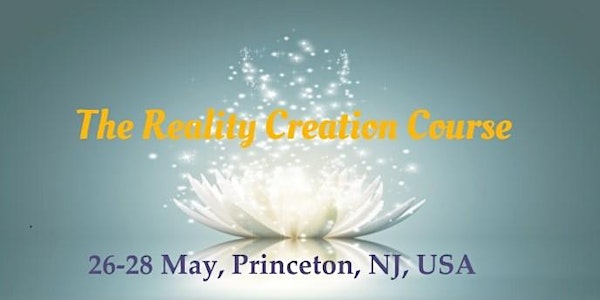 The Reality Creation Workshop
When and where
Location
Crowne Plaza Princeton - Conference Center 900 Scudders Mill Road Plainsboro Township, NJ 08536
Description
This workshop will teach you the art of focusing your attention, imagination and actions towards a desired outcome. It is unique in that it guides you to shifting your awareness to a place of your goals and dreams "already being true," by which they manifest in your life more smoothly and speedily. You can be, do or have anything you like in life if you can identify with it on a subconscious level. Participants of the workshop report improved finances, health, relationships, success and well-being across the board.
The workshop will be facilitated by Frederick Dodson, an international speaker and author who has written more than 28 books on consciousness and success. His books have been translated into seven languages and he has held seminars in more than 70 countries around the world. For more information about Dodson, please visit his reality creation website or visit his Amazon page.
The Reality Creation Workshop is a fun, peaceful but somewhat challenging three day event that attracts an amazing mix of people. Just for the people alone, the event is worth it. You'll get the most out of the course if you come with the firm intention of raising every aspect of your life. The course provides the ideal environment in which to put things you already know into much deeper practice, meet like-minded souls, and meet and talk with Frederick Dodson.
This will be Dodson's only US appearance in 2017.
FAQs
What are my lodging options?
To obtain a special $109 per minte group rate option at workshop location, follow this link: http://bit.ly/2ippV4C. Additional nearby hotels can be found here: http://hotelguides.com/new-jersey/quaker-bridge-mall-nj-hotels.html.
What's the refund policy?
Full refunds are possible until the 26th of April. After that, no refunds will be granted.
What are my transportation/parking options for getting to and from the event?
The nearest airports are Trenton, Newark and Philadephia. The site is easily accessible by car off Route 95 and can also be reached by taking a cab or Uber from the Princeton Junction AMTRAK or NJ Transit station.
How can I contact the organizer with any questions?
Call toll-free: 888-264-3517 or email angelojohn@outlook.com