Description
Join the REALconversations community at STUDIO MOVIE GRILL
for our final Speaker Session of 2019!
Make a date to engage in something meaningful - a REALconversation with a loved one or friends has the tendency to energize us when we need it most! We look forward to fantastic food, beverages, and thought-provoking connections on Sunday, Oct. 20th. Until then, chew on this...
Social media can bring more to our lives - beyond the usual supply of envy, FOMO, and pithy comments; we crave greater substance - targeted ads and images of "perfectly-curated lives" fail to satisfy our souls. Technology is NOT necessarily the enemy and we can use it to empower resilience and healthy connectivity in our lives. Is the increased level of anxiety in our kids (and ourselves) avoidable? Definitely...we are not destined to be informed by our emotions, fears, and much of the fiction around us.
No matter where you are in life, I believe you will step away from this session with an incredible sense of optimism along with resources that make a difference. We are not helpless bystanders in the world around us…I hope you will join the conversation. -Jen
Our guests:
Joanna Jullien is the founder of CoreConnectivity.org. Combining her background in technology with her work as a social scientist and hands-on parent, Joanna is committed to helping people understand what it means to operate successfully in a hyper-connected world and how to connect with tech-savvy youth.
Colleen Marchi is applying knowledge from a bachelor's and master's degree in psychology with her years in the trenches as a mother, to become CEO and creator of the Magical Order of Brave Knights, LLC, a creative solution for childhood anxiety and exhausted households everywhere.
Did you miss a previous session or would you like to stay tuned for our new lineup in 2020? Click on https://www.beingreal.me - where you can:
subscribe and be kept in the loop for 2020's speaker lineup

watch previous sessions from the

REALconversations Speaker Series

eavesdrop on future conversations with fascinating people.

Yep - spoiler alert - a weekly podcast is in the works!
This
REALconversations
event is made possible through the generosity of these fabulous people, please show them some love!

opening hearts and minds, one story at a time.®
---
John Chmielewski
REALTOR® - Lyon Real Estate
DRE# 02051039
Whether you are buying or selling, it always starts with a conversation - let's have one!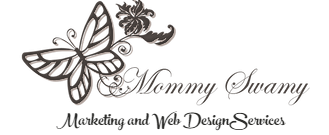 Website
Denise Swamy
Marketing and Web Design Services
650-430-0172
Organizer of The REALconversations Speaker Series
I am passionate about stories, connection, and community; 
I believe conversation holds the power to bind those elements together 
in a transformational way. 
REALconversations are the antidote to the echo chamber 
because our personal world expands when exposed to
perspectives different from our own.
Life is far richer when we let go of assumptions and
 remain curious about another person's experience.
BeingREAL means embracing a relational, engaging, and authentic life.
 I've decided to surround myself with those 
who crave that life as much as I do. 
-jen