The Real on Music & Tech w/ Universal Music Group Dir of Product

Wednesday, August 2, 2017 from 6:30 PM to 8:30 PM (PDT)
Event Details
In order to understand how to work with the best possible solution and product, one must use their passion first. The ever growing industries within music and technology is of extreme importance here in Los Angeles. Heba will demonstrate her passions in both industries to show the melodic effects that help drive a product environment in Music.
While engaging music with technology, a product manager needs to understand how the industry is evolving and what's next. Heba will cover her dynamic role in this Product School Showcase event to highlight the side of product we have yet to showcase here in Santa Monica: Music and Technology. Drawing from her past and previous experiences, we will follow the journey that led Heba to her present role. Bring your questions and musical interests, should be a fun one here in Santa Monica!
Meet the Speaker: Heba Asmar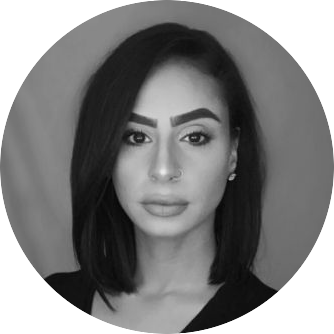 Heba is a Los Angeles transplant by way of New York City. One day she decided to fuze her personal passions with her professional goals in the music industry — leading to natural motivation and hustle. She's truly "for the artist," and believes talent should be fostered and nurtured at it's most organic state.

Her professional background includes music, entertainment, product strategy, and venture capital. The collection of experience she's acquired encompasses a diverse skill set, including but not limited to; creative direction, brand partnerships, marketing, data analysis, domain knowledge, research, prioritization, and UX/UI. Her empathetic nature coupled with business acumen allows her to recognize and understand clients' emotions, underlying needs, and motivations, thus leading to a better built product.

She plans and executes interactive and engaging marketing campaigns ranging from full site builds, social strategy, events, and artist development. She's worked with various brand clients on a number of artists campaigns, including Kimberly Clark, Fandango, Live Nation, ABC, Jimmy Kimmel Live, Wavo, Disney, Vizeo, Cinemark, and more. Her work does not end after the campaign is executed — she uses data to influence future marketing efforts and tweaks on existing campaigns.

Naturally, she has a creative knack — growing up, she was, and continues to be, highly involved in music and art, finding beauty in the ordinary. She has the ability to adapt to changing scenarios; seeing challenges as opportunities to evolve from good to great, not a glitch in human evolution.

She obsesses in finding better ways to approach projects and challenges. Her curious nature drives this zealous desire to learn how things "tick." She is continually inspired by high performers and loves learning from them. She believes inspiration doesn't happen on its own.

--
Please note:
- Tickets sales at the door are from 6:00 - 6:30 PM (if any are still available)
- No refunds unless we have fully canceled the event. Date changes are not included.
- For additional info or questions, send an email to events@productschool.com
- For last minute questions, send a text to: (213) 947-9464
When & Where

Product School Santa Monica
1450 2nd st, Santa Monica, CA 90401
Santa Monica


Wednesday, August 2, 2017 from 6:30 PM to 8:30 PM (PDT)
Add to my calendar
Organizer
Product School is an education company that offers Product Management, Coding, Data and Blockchain courses in 14 locations wordlwide, including San Francisco, New York and London.

Our instructors are professionals with over 5 years of real-world product management experience working at renowned tech Companies like Google and LinkedIn, and other technology startups. Our students are professionals with over 3 years of experience in technology, business or design roles. 

All our classes are compatible with a regular work schedule and our campuses are conveniently located in each city where we operate.

This is not your traditional lecture class. Expect a healthy mix of group work, one-­on-ones with mentors, and a hands­-on experience building your own digital product from end to end. 

We are connected with local hiring partners and tech companies who are eager to meet our top Product School students.