The Real Martha Washington - Livestream History Program with Liz Maurer
About this Event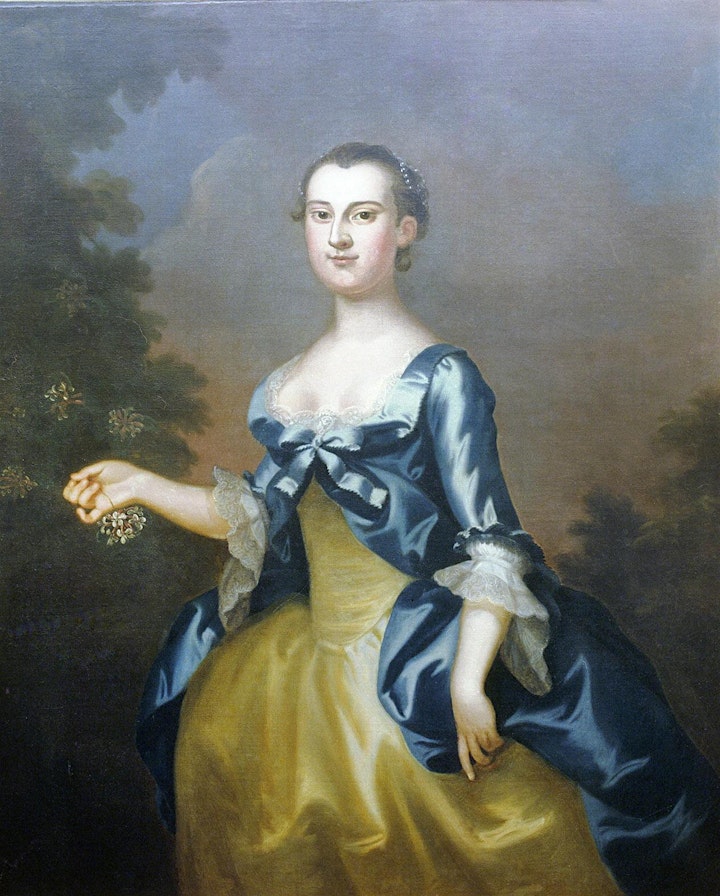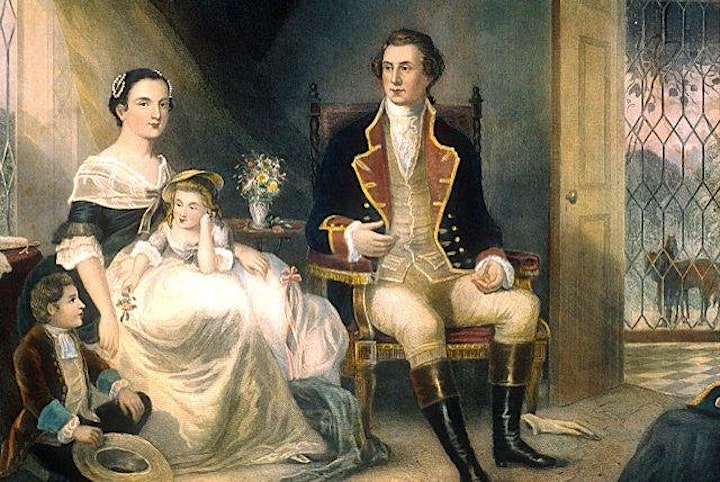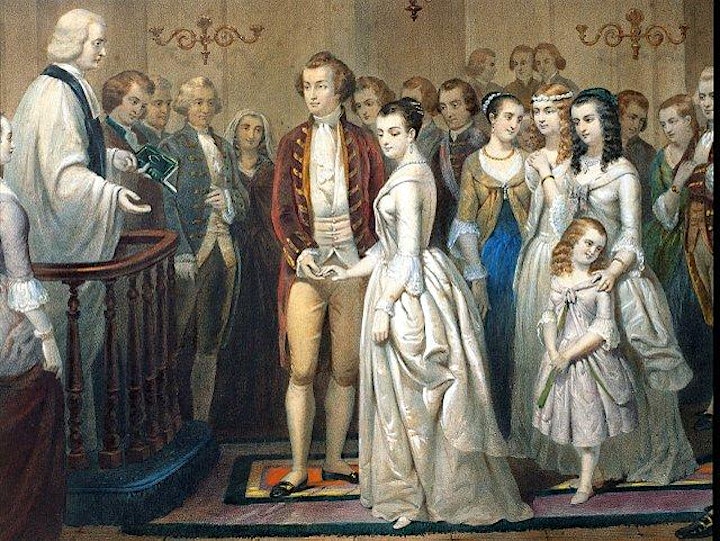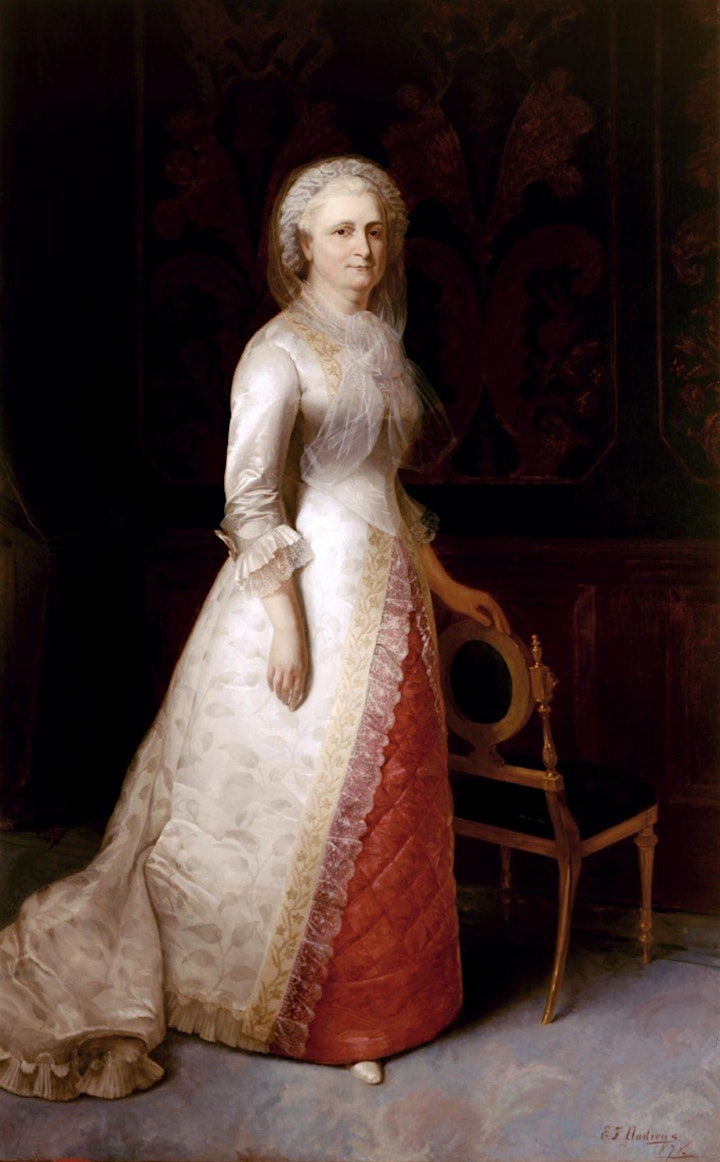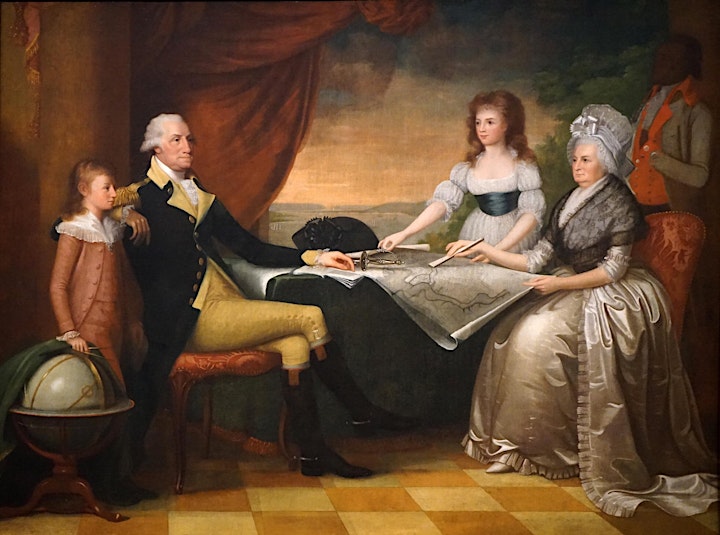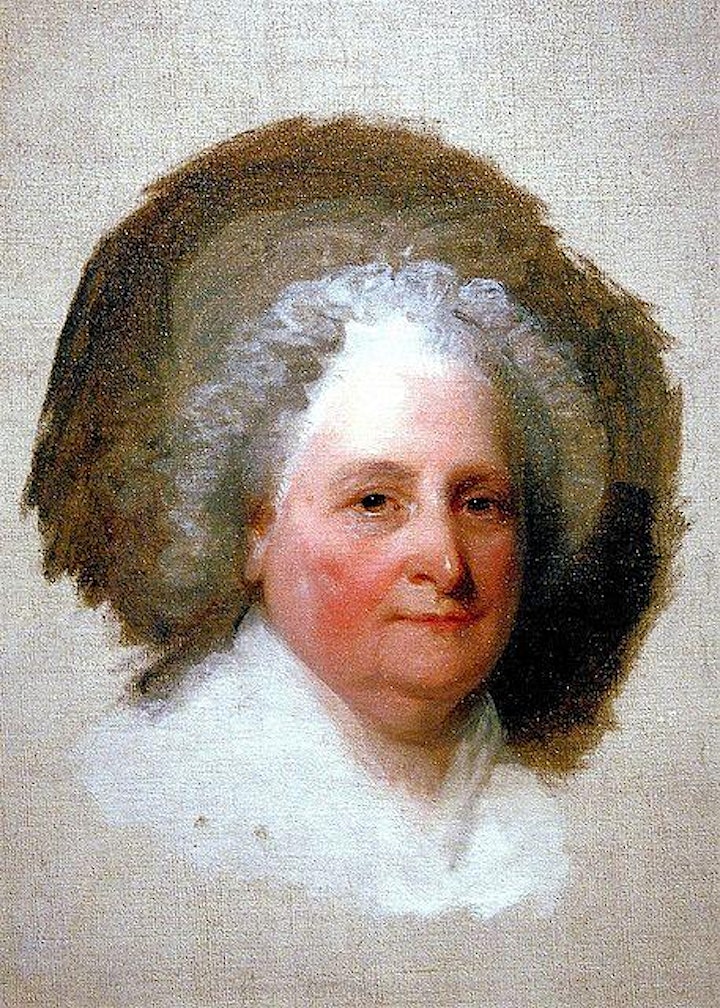 Though popular culture has dismissed her as the demure lady in the frilly cap, the real Martha Washington was anything but. Socially adept and politically astute, Martha Dandridge Custis Washington's contemporaries lauded her as a woman of accomplishment. Critically, she was the dear companion, in whose absence George Washington could never be entirely comfortable.
Join us for an online/virtual history event to explore the real Martha Washington.
Martha Washington (née Dandridge; June 13 , 1731 – May 22, 1802) was the wife of George Washington, the first President of the United States. Although the title was not coined until after her death, Martha Washington served as the inaugural First Lady of the United States. During her lifetime, she was often referred to as "Lady Washington".
She had first married Daniel Parke Custis, with whom she had four children, and was widowed by the age of 25. Two of her children by Custis survived to young adulthood. She brought her vast wealth to her marriage to Washington, which enabled him to buy land to add to his personal estate. She also brought with her 84 dower slaves from her first husband's estate for use during her lifetime. They and their descendants reverted to her first husband's estate at her death and were inherited by his heirs. The Washingtons did not have children together, but they did rear her two surviving children by her first husband, including son John "Jacky" Parke Custis. They also helped both of their extended families.
__________________________
Liz Maurer, your host, is the Director of Re-Living History. She designs and delivers history education programs as well as consults on visitor engagement for museums and educational organizations. She is the former Director of Program for the National Women's History Museum and held education positions at Mount Vernon and Colonial Williamsburg.
This program is presented by the non-profit community organization Washington, DC History & Culture.
Donations Support Our Non-Profit Community Programs - Thank You!
PayPal: DCHistoryAndCulture@gmail.com
Venmo: @DCHistoryAndCulture
__________________________
Zoom Connection:
This educational and entertaining program is open to all regardless of age, geographic location, etc. and since it is an online/virtual event via Zoom you can connect from anywhere in the world.
Zoom events have a limit on the number of people that can participate and therefore the event may "sell-out" once a certain number of registrations has been reached.
Zoom Connection Link Will Be Emailed:
Login info will emailed several times beginning 24 hours prior to the event.
If you haven't received the Zoom connection 8 hours before the event please contact us.
Zoom Connection Suggestions:
Connecting a few minutes early is strongly recommended.
To join the event simply click the Zoom link and follow the instructions.
If clicking the link doesn't work try copying and pasting it instead.
Zoom may work better in some browsers/devices than others - if one doesn't work try another.
When all else fails please read and follow the directions. : )
Didn't Receive the Zoom Connection Info?
Check your spam folder, make sure you didn't sign-up with your other email address (personal vs. work, etc.), and also review the email settings on your Eventbrite account (you may have turned off our notifications)- link below:
https://www.eventbrite.com/account-settings/email-preferences
Additional Eventbrite Troubleshooting Link:
https://www.eventbrite.com/support/articles/en_US/Troubleshooting/did-my-email-send-invitations-order-confirmations-reminders?lg=en_US
_________________________
This program is presented by the non-profit community organization Washington, DC History & Culture:
"bringing people together to experience the history and culture of Washington, DC - and the world!"
For more entertaining and educational programs visit us at:
https://www.Facebook.com/DCHistoryAndCulture
https://DCHistoryAndCulture.Eventbrite.com
http://www.youtube.com/c/WashingtonDCHistoryCulture
https://www.Meetup.com/DCHistoryAndCulture
https://www.instagram.com/dchistoryandculture/
We look forward to seeing you - thanks!
Robert Kelleman
rkelleman@yahoo.com
202-821-6325 (text only)
History & Culture Travels / Washington, DC History & Culture