A seasonal, exclusive walking tour led by May Alcott, as you explore Louisa's 19th c. Concord together! Departs from the Colonial Inn.
About this Event
Behind the scenes and beyond the book in Louisa May Alcott's Concord
​
If you fell in love with Jo, Amy, Meg, and Beth, just wait till you meet their real life inspirations: Lou, Anna, May, and Lizzie!
​
Little Women may be one of the most famous and beloved novels of all time, but even if you haven't seen the movies or read the book, the world of Louisa May Alcott and her family will fascinate and enthrall during this fun walking tour of charming Concord, MA, led by none other than May Alcott herself, or "Amy".
From her unusual childhood, to the first publishing of Little Women, to the eventual masses of adoring fans, go behind the scenes with Louisa as her sister May explains her every day world of family, frustrations, love, humor, and loss. Through stories, letters, and journal entires of those who knew her best, discover the "real" #LittleWomen that inspired the book that has delighted generations!
#This is a 1.5 mile walking tour with one steep hill and lasts about 75 minutes. Dress for the weather: tours depart rain, shine, and snow, so "propah" winter boots and warm clothes are a must!
#Tours begin and end at Concord's Colonial Inn, 48 Monument Square. Your guide will meet you outside at the benches near the front door. Warm up after your winter excursion with a drink or amazing meal from the Inn when you return!
# Covid-safe, contact free booking available. All tours adhere to MA state COVID-19 guidelines and all visitors and guests must wear masks.
Concord Tour Company is proud to support the Orchard House during these challenging times and while the museum, Louisa's home, remains closed to the public. 5% of all tour proceeds will be donated to Louisa May Alcott's Orchard House in 2020 and 2021.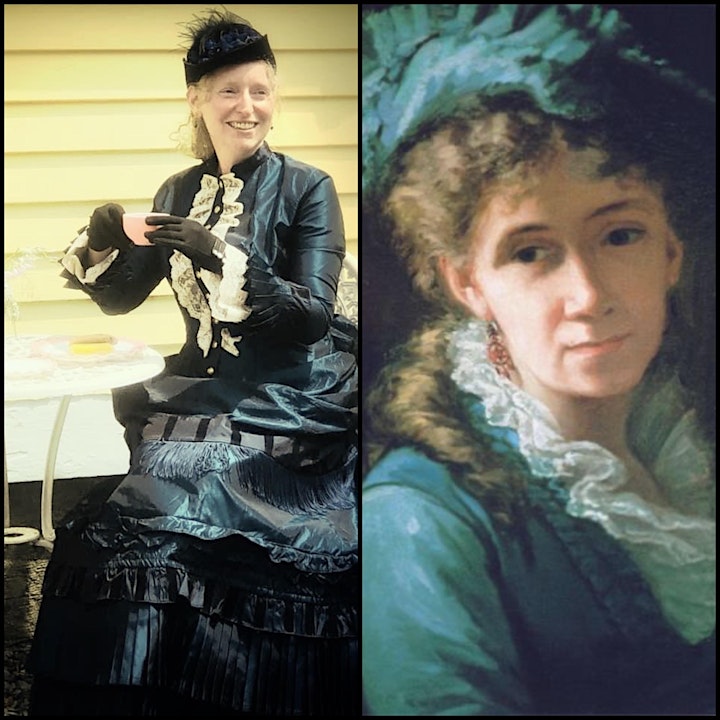 Beth van Duzer, a licensed Concord tour guide and general manager of Concord Tour Company, is originally from NJ, but has lived in Massachusetts for the past 18 years, and is tickled to call historic Concord her home. Whilst at Montclair State university, she studied anthropology and received a BA in English.
Taking the Concord History course reignited Beth's love of learning and she recently started a Masters in History through SNHU to help her guide visitors through history with more insight, and as an early birthday present to herself - she should be finished with her Masters just a few weeks before her 50th birthday in 2021!