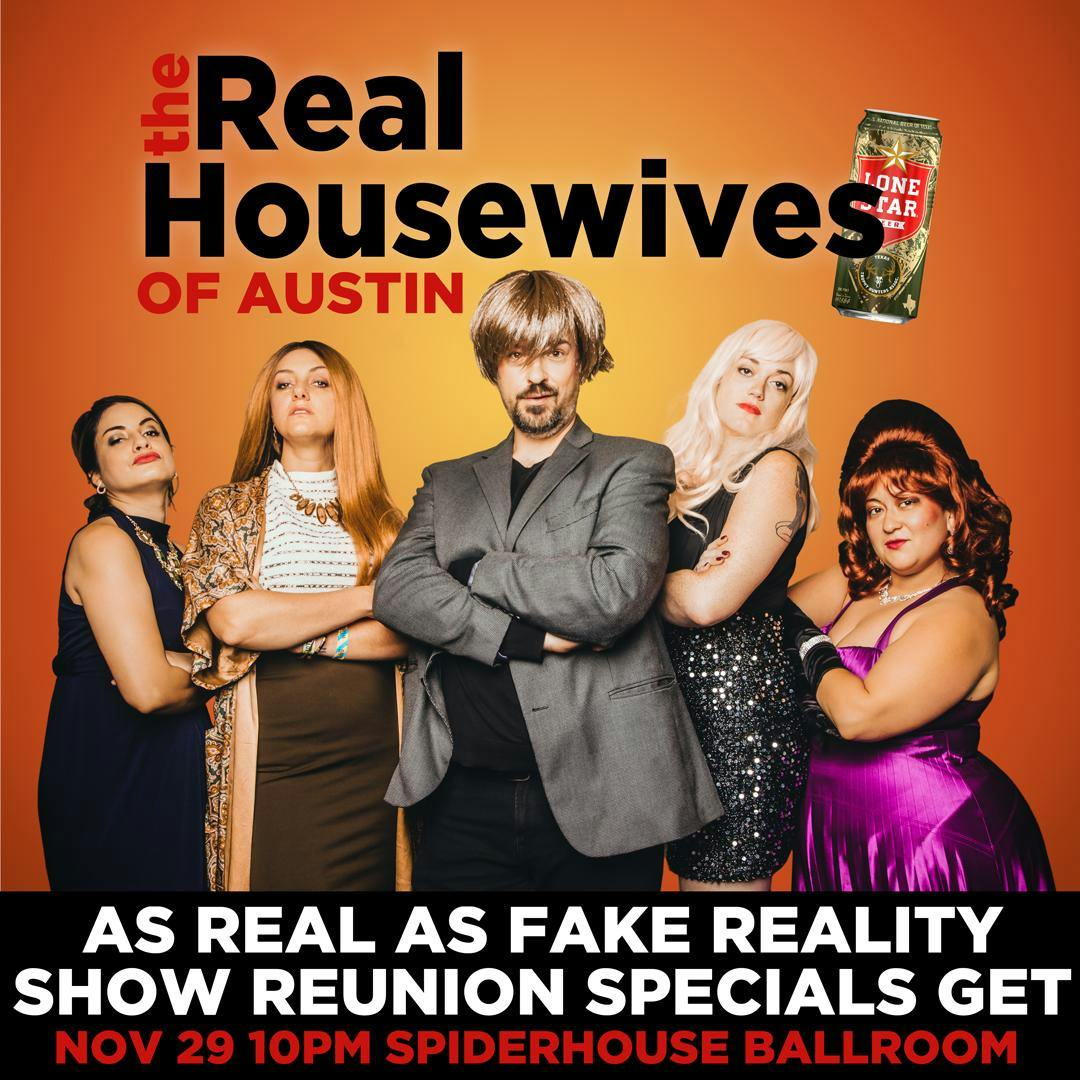 About this Event
This month Waterbed Comedy Party presents the live reunion special for the Real Housewives of Austin. It's been a crazy season for the RHoAustin so join us at the Spiderhouse Ballroom as we roll some clips, spill that tea and throw that wine.
Plus a free pre-show photobooth by An Indoor Lady
Starring:
Rahnia (Kim Lowery)
Lexi (Ximena Blake)
Ava (Lisa Friedrich)
Elltyn (Ralphie Hardesty)
Valeria (Roxy Castillo)
Clarissa (Christina Parrish)
Featuring Nick Saverino and hosted by Mac Blake
Doors & photobooth at 9:30 PM. Show at 10 PM.
Waterbed is produced by Mac Blake (Funniest Person in Austin winner 2013, soda lover).