About this Event
'THEY'' DECIDE YOUR FUTURE...... WHO ARE ''THEY''?
GLOBAL POLICIES BY-PASS NATIONAL GOVERNMENT.
THE CLIMATE OF CHANGE IS DRIVEN BY GLOBAL POLICY. ITS NOT THE WEATHER!
EVERYTHING YOU NEED TO KNOW, BUT WERE NEVER TOLD!
JOIN US AND GET 'THE BIGGER PICTURE' AT THIS EVENT, FOR ESSENTIAL INFORMATION + Q&A'S WITH LEADING RESEARCHERS - MARK WINDOWS, PIERS CORBYN & SANDI ADAMS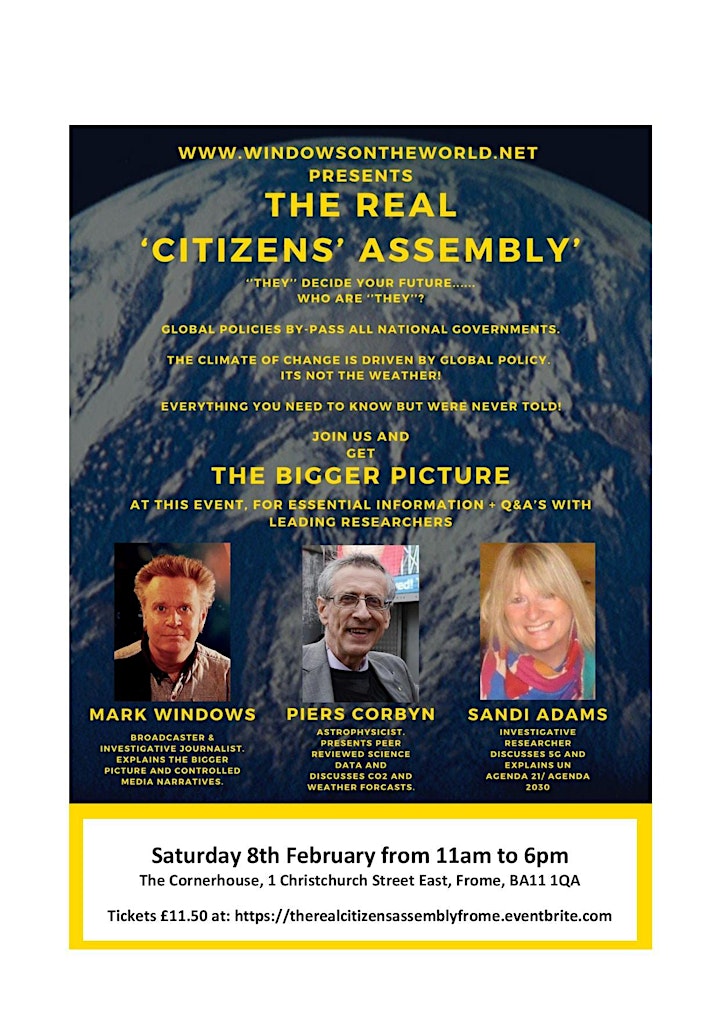 "The Bigger Picture"-series of talks is presented by Mark Windows
Independent Investigative Journalist, he is joined by Piers Corbyn
Astrophysicist and Sandi Adams , Investigative Researcher.
This is a rare opportunity to find out more and why? this whole area is important for everyone .