Actions and Detail Panel
The Reading Genius Book Festival
Sat, April 8, 2017, 10:00 AM – 3:00 PM EDT
Description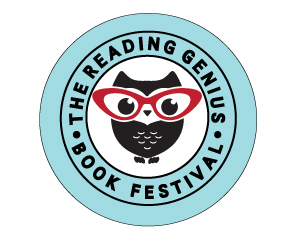 Take off on a daring journey into open books and discover your genius through literacy at the Reading Genius Book Festival! This year our theme is "The Genius In Me." Participants can find, appreciate, and grow their genius. According to the National Education Association, having kids read a lot is one of the crucial components of becoming a good reader. We hope to give our children this advantage in life.
This Book Festival will provide an array of literature, free workshops, and youth resources. Participants can build their own book as part of their creative genius and meet our local emerging authors. Enjoy the sounds of our live DJ and performances, spoken word artists, vendors, raffle drawings and giveaways, and our Youth Genius Activity Zone. There will also be a special book signing featuring book authors Judy Touzin ("Be Exceptional") and Shirley Touzin-Diarra ("Give It Up 100").
Through this book fair and community expo, we believe the Genius can be discovered in individuals' lives and in the global community we all share. No matter the age, come seeking knowledge at "The Genius In Me." You will surely find it here!
LOCAL BOOK AUTHORS INCLUDE
Shamika Cousar
Francys Riggs
Jamila White
Taneeka Wilder
Date and Time
Location
East New York Middle School of Excellence
605 Shepherd Avenue
(First Floor Gymnasium)
Brooklyn, NY 11208