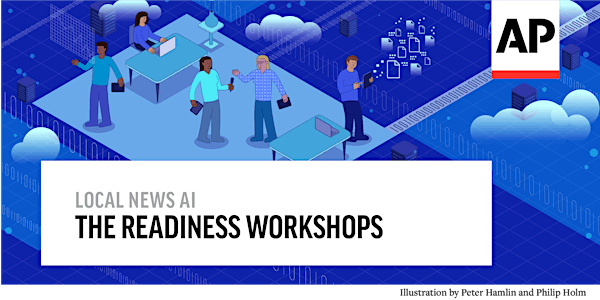 The Readiness Workshops: Local News AI - On Demand
Get your newsroom ready to incorporate technologies that include AI to support and grow your news operations through this online course.
About this event
On demand classroom access is available through August 31, 2022
In our free on demand course, AP will walk you through how to build a technology strategy across newsgathering, production, distribution and business operations. The course offerings were created based on findings from our research with local U.S. newsrooms in 2021.
The course includes:
Recorded live sessions from guest speakers.
Facilitated workshop discussions with personalized guidance.
How-to videos of technology demonstrations and news applications.
This program is made available by funding from the Knight Foundation.
Who should sign up? News managers and journalists at all levels. Members of teams should sign up individually.
Questions? email ap@edmaker.co