Description
The R&D Credit Workshop: A Source of Capital for Startups
About this workshop:
Learn about the Research and Development Tax Credit; a program introduced in 1981 that helps companies recover up to 20% of their annual R&D costs. Discover how your startup can utilize the credit, opening a new source of capital. This informative workshop will consist of a short presentation with examples, Q&A, and one-on-one discussion. Your presenter, Tyrel Johnson, will help you understand the credit, if your company qualifies, and how well you can benefit.
You'll Learn:
The history of the R&D credit and how it works.
How to qualify for the credit, and what expenses generate a credit.
How much your company can benefit both for federal and state.
The multiple ways you can utilize the R&D credit.
How HighPeak Advisors can help your company.
Target Audience
Founders/owners in the following industries: architecture, engineering, manufacturing, agriculture, software, biotech, web/app design and development (startups and established businesses).
People who have contacts who can potentially benefit from the R&D credit.
Workshop Schedule:
Introduction (5m)

R&D Credit Presentation (15m)

Q&A (15m)

1-on-1 Discussions (as long as needed)
Meet Your Instructor: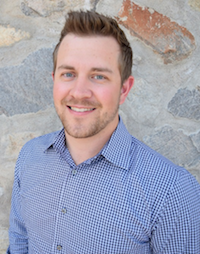 Tyrel Johnson runs business development efforts at HighPeak Advisors. Tyrel is focused on helping startups, thanks to new changes made to the R&D credit program that enable startups to benefit.