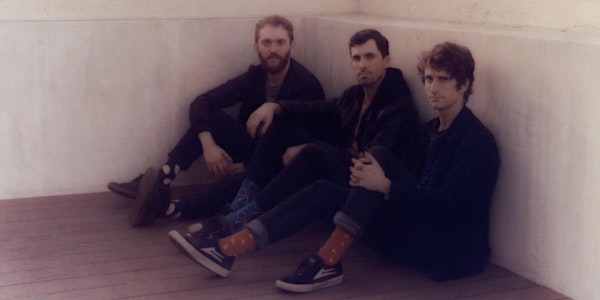 Location
Popscene @ Rickshaw Stop
155 Fell Street
San Francisco, CA 94102
Popscene Presents THE RARE OCCASIONS @ Rickshaw Stop Friday, July 15 8pm doors, all ages
About this event
The Rare Occasions are an LA-based, New England-bred indie rock band known for their explosive garage rock anthems with catchy vocal harmonies.
Brian McLaughlin (singer) and Luke Imbusch (drummer) have been making music together since their early teenage years. They formed The Rare Occasions while attending college in Boston where they met Jeremy Cohen (bassist). Since then, the band have toured nationally, won the John Lennon Songwriting Contest, released a vast catalog of music online, and signed to a label.
After the departure of a fourth member in 2018, Brian, Jeremy, and Luke started on their latest full-length record, Big Whoop. Working as a three-piece has allowed them to flourish creatively; their new songs feature wall-of-sound guitars, electronic soundscapes, and lush orchestral arrangements, with intricately-woven lyrical themes of existentialism and a pointed sense of cheekiness.
Released in June 2021, Big Whoop was recorded and mixed by the band themselves from their cramped rehearsal space - everything from the essential power trio instrumentation to layers of analog synths and a live string ensemble make an appearance in this labor of love. In addition, The Rare Occasions have managed to capture the increasing attention of listeners online from around the world end of 2021 as their 2016 track "Notion" went viral on TikTok and continues to make waves. With a signing to Elektra Records, Billboard charting, and gained traction globally, the band looks forward to sharing their new music and performing it for live audiences.