Description
THE RAMAYANA
Celebrate Divali, the Hindu festival of light, with a gorgeous, intimate evening of Indian storytelling that evokes the Goddess.
Deep in the forest where Rama & Sita live in exile, eyes watch their every move and the universe shimmers with illusion.
When Sita is kidnapped by the ten-headed demon king, Rama needs all the help he can get. Who better to have on your side than a shape-shifting monkey?
But there's only one thing worse than a bloodthirsty demon, and that's his Big Brother. As Rama lies helpless on the battlefield, it's time for Sita's little known story to unfold. In this Bengali folk version of the tale, Sita transforms into KALI, the wildest goddess of them all, and dances her dance of destruction.
Storyteller Emily Hennessey, conjures up a vivid, wild and beguiling world in this retelling of the much loved Indian epic.
Aimed at an adult audience but suitable for ages 12yrs +
Performance lasts around 1hr followed by a circle of talk and offerings to the shrine for those who would like to stay.
★★★★ 'engrossing, entertaining, and ultimately inspiring exploration of feminine power' Remote Goat
★★★★ 'A mesmerising storyteller. I couldn't take my eyes off her!' Everything Theatre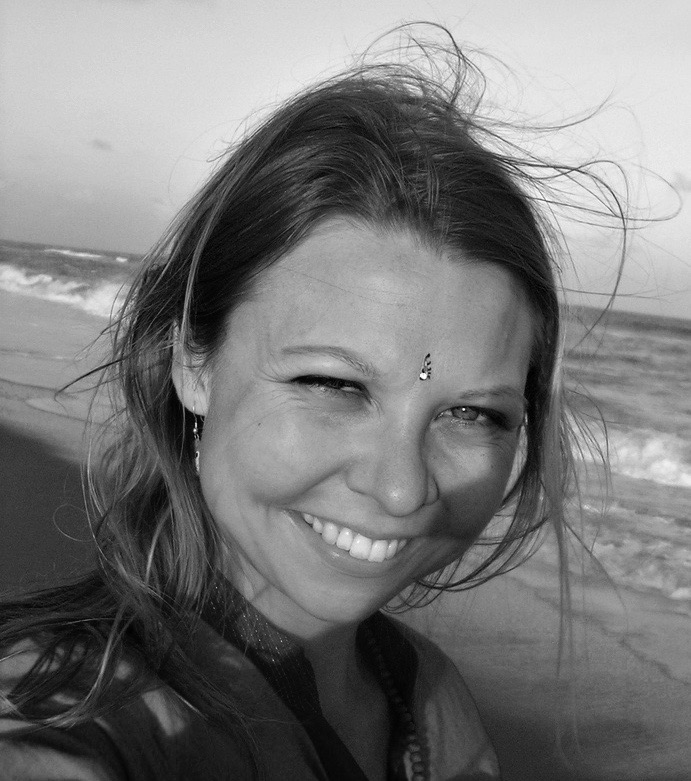 EMILY HENNESSEY is a bold and dynamic performance storyteller. Emily's work is often described as intelligently composed and beautifully performed, while her storytelling style is said to be warm, captivating, bold and witty, delighting audiences of all ages.
Work and extensive travel in India have kindled in Emily a great love of Hindu mythology. Emily has travelled over 10,000 miles across India by train, bus, rattling rickshaw and rickety bicycle. She has lived and worked with a yak-herding family on the Tibetan plateau, studied Kathakali dance-drama in Kerala and spent several months at the Kattaikkuttu School in Tamil Nadu, learning from the children who perform stories from the Mahabharata through music, dance and song from the age of 4.
Emily came to storytelling while studying Drama & Theatre Studies at the University of Kent where she met storyteller Dr Vayu Naidu. Emily completed a storytelling apprenticeship with Vayu, and later trained with Ben Haggarty. She's also had the privilege of training with Indian Pandvani performer, Ritu Verma.
Emily has toured in India with the British Council and performed at the Kathakar Storytelling Festival in Delhi. Other recent performances include the Soho Theatre, the Royal Opera House and Beyond the Border Storytelling Festival.