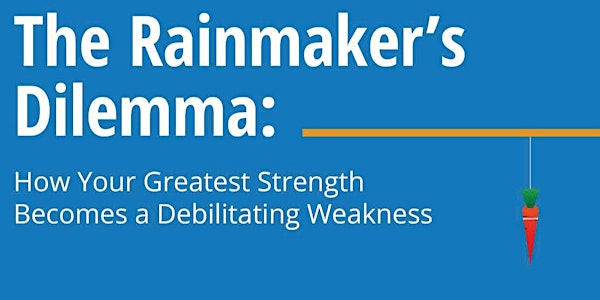 The Rainmakers Dilemma - Learn strategies to increase your Business Value
The Rainmakers Dilemma - Owners need to avoid this trap and implement steps to grow their company.
About this event
Business owners will often focus on their personal strengths and have become the primary revenue generator for the business. As the "Rainmaker" for the company, they often get frustrated when the business reaches a plateau and cannot grow.
This is called "The Rainmakers Dilemma". In this presentation, we will share 9 actionable steps that an owner can take to increase their companies value while avoiding the downhill trap of becoming the rainmaker.