Description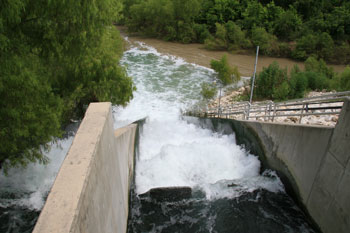 San Antonio Water System ensures you always have a safe, reliable and quality supply of water at every turn of the tap. If you're interested in learning more about the source of your drinking water and where it goes, well,"after the flush," join SAWS Education for The Rain to Drain Experience field trip for adults.
During this day-long expedition, you'll travel to places few people have ever visited! You'll explore an Edwards Aquifer recharge cave, experience the inner workings of a SAWS water production facility and tour a water recycling plant.
The field trip (8 a.m. - 5 p.m.) is FREE to Bexar County residents 18 years and older. (Lunch is provided.) Choose from seven tour dates in 2015.
After you submit your registration, you will be emailed detailed information, including directions and a map to the meeting place.
________________________________________________________________________________
Cancellation Policy:
San Antonio Water System reserves the right to cancel a trip at any time due to attendance, weather or security reasons.