The Ragdoll Project: Workshop & Info Session

Saturday, July 18, 2015 from 11:00 AM to 4:00 PM (PDT)
Event Details
The Ragdoll Project
in collaboration with Avenue 50 Studio
invites you to The Ragdoll Project & Our Community:
general workshop and information session for 
professionals working with children.
The Ragdoll Project is a unique process that combines doll making with writing and other art forms to facilitate individual and community healing. Through this unique process, participants transform their personal stories which have been impacted by life transitions and trauma into empowering narratives that can be utilized as tools to develop and strengthen social emotional skills needed to foster healthy life choices.
The first half of the day will be devoted to experiencing the general Ragdoll Workshop, then after a quick snack break we'll return to the session to learn about Our Community, a ragdoll workshop project for children of all ages. In this segment of the information session you'll learn how you can become a trained facilitator. Our Community workshops are designed for children who have experienced community violence and socioeconomic inequality. The workshop promotes increased self-esteem, while decreasing self-judgment, and strengthening communication and decision-making skills.
You can pay for your ticket via this website, or you can call Kathy at Avenue 50 Studio at 323-258-1435 for information on how you can reserve your seat via check or cash. Seating is VERY limited to only 20 seats for this workshop, please make sure to RSVP as soon as you can. 
This event has been sponsored in part by the Historic Highland Park Neighborhood Council and through a grant from Poets & Writers through the James Irvine Foundation and Hearst Foundations.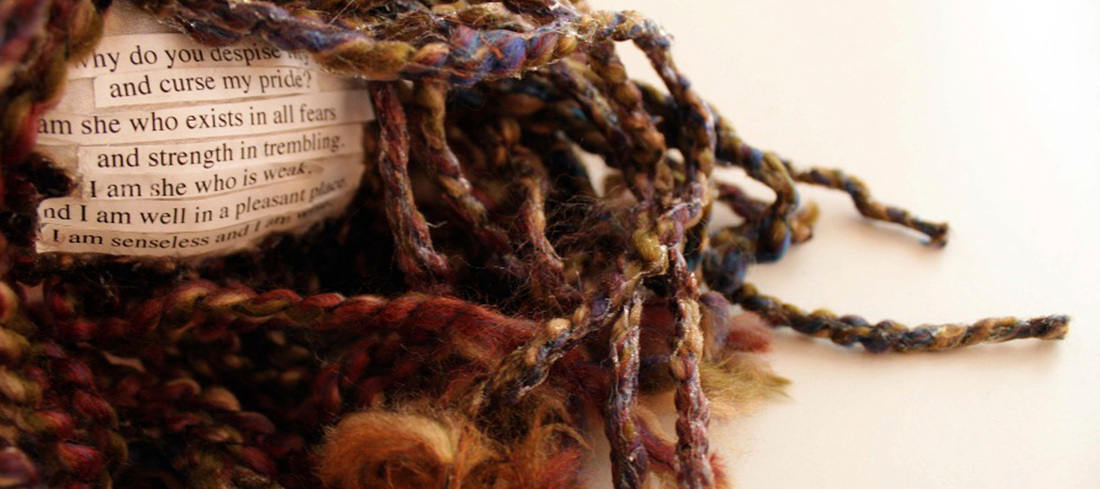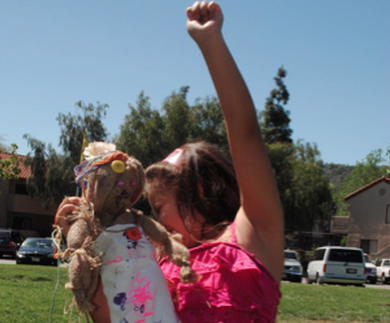 When & Where

Avenue 50 Studio, Inc.
131 North Avenue 50
Los Angeles, CA 90042


Saturday, July 18, 2015 from 11:00 AM to 4:00 PM (PDT)
Add to my calendar
Organizer
Ebony Williams identifies as a first generation Guyanese American queer black woman/ist interdisciplinary artist, writer, healer, and cultural worker with a B.A from Wheaton College in Sociology and an MFA in Writing from CalArts. Her writing, such as How to Build A Ragdoll and Grey Society, explores the experiences of women throughout the African diaspora and the female body as container for memory, for culture, for an ancestral home often impacted by trauma. Ebony aims to embrace, complicate, break apart, and rebuild the way she/we understand family, culture, gender, race, the body/being embodied, and home. Her work can be found on Shadowbox, Line The Richard and Mica Hadar Foundation Magazine, In-Process Inventory, IPI Press, and S-tick Literary Magazine. Ebony is founder of The Ragdoll Project, an interdisciplinary arts and healing program that works with individuals, families, and children who have experienced trauma and oppression. She has developed and facilitated identity based healing workshops with colleges and universities on both the East and West Coasts as well as with Los Angeles based non-profits. She has conducted workshops at The California Institute of the Arts, California State University Los Angeles, Riverside Art Museum, Riverside Community Arts Association, Scripps College, A Window Between Worlds, and Pasadena City College. She has been a panelist on "How to Create a Culture of Consent" at Pomona College's Women's Union and "Miley Cyrus: Cultural Appropriation, Racism, and Slut-Shaming in the Media" at Scripps College. She has also been a presenter at the Southern Connecticut State University's 21st Annual Women's Studies Conference sharing her work titled,The Ragdoll Project: Returning To A Dollmaking Culture & Exploring What Dolls and Dollmaking Can Teach Us About Self and Community. Ebony has earned a certificate in Social Emotional Arts through UCLArts and Healing Program and is currently earning a degree in Marriage and Family Therapy specializing in African American Family Studies. Ebony is chief organizer of Something to Say, a forthcoming healing arts retreat for young black men. She is also a trainee at the YWCA Sexual Assault Crisis Center providing therapy to survivors of sexual assault in the South Bay area.