Can't make it live? Register and get access to the full replay for one week! New York Adventure Club | www.AdventureClub.com
About this event
While radioactivity conjures up images of nuclear reactors and bright yellow warning signs for a 21st-century audience, society of the early 1900s actually clamored for more of it, not less. But how did the discovery of radium lead to its inclusion in a generation of quack medical and consumer products? It's time to delve into the story of radium in popular culture, and how a once fetishized substance was finally exposed as the dangerous substance it always was.
Join New York Adventure Club as we uncover the fascinating history of the Radium Era, a period in the early 20th century which saw the rise of a wide range of general consumer products and services containing radium.
Led by historian Lucy Jane Santos, and author of a book on radium, our virtual experience will include:
An overview of radium, from an explanation of its discovery to how a unique scientific instrument came to be the must-have Christmas gift of 1903
How radium became in vogue and was included in everything from Broadway shows, to medical procedures, to spa treatments
Examples of outrageous general consumer products containing radium, including the deadly (Radithor radioactive water), bizarre (O-Radium Hat-Pad: 'whenever you are wearing your hat, you are subjecting your hair to beneficent rays'), and simply fraudulent (Radol, which claimed to be a radium-impregnated cancer cure)
A discussion of how radium watches used in the trenches of World War One led to a fashion craze, and how that popularity led to the tragic fate of a women whose job it was to manufacture them
The gradual downfall and discrediting of the radium industry and how the substance eventually went from revered to feared
A special look at select items from Lucy's personal collection of radium objects
Afterward, we'll have a Q&A session with Lucy — any and all questions about the Radium Era are welcomed and encouraged!
Can't make it live? Don't worry, you'll have access to the full replay for one week!
See you there, virtually!
*Once registered, you will receive a separate, automated email containing the link to join this webinar
**For the best possible viewing experience, please ensure you're using the latest version of your internet browser — Google Chrome is the most compatible. Exact technical requirements and a webinar user guide will be shared in the automated confirmation email upon registration.
***A full replay will be available after the experience for all registered guests
About Lucy
Lucy Jane Santos is an expert in the history of 20th century leisure, health, and beauty.
After completing a BA in Egyptian Archaeology and a MA in Arts and Heritage Management Lucy worked for several private members clubs and societies in London including The Arts Club, the Authors' Club, and the International Wine and Food Society.
She has been a judge for the Historical Writers' Association Non-Fiction Crown, the recipient of the Stephen Joseph Research Award and was the Non-Fiction Writer In Residence for the Stay-at-Home! International Literature Festival (2020). She is a founder of the Art Deco Society UK and co-founder of the Cosmetic History and Makeup Studies Network.
Half Lives: The Unlikely History of Radium is Lucy's debut book and was shortlisted for the 2021 BSHS Hughes Prize, for books that bring scholarship to new readers by capturing the public imagination while conforming to the rigorous standards of academic research. Her next book, which is a history of the element uranium, will be published in 2024.
Lucy also works as a freelance historical researcher and consultant.
Disclaimer
By attending a New York Adventure Club experience, you accept our terms of service.
Categories: Virtual, Moments in History
Organizer of 'The Radium Era: Rise and Demise of Radioactive Quackery' Webinar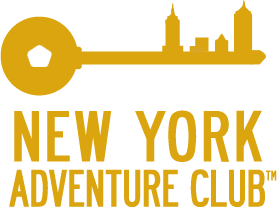 NEW YORK ADVENTURE CLUB
Unlock Your City
We give you insider access to the city's best-kept secrets. But we're so much more than a tour company.
WHO WE ARE

We are a community-driven club that curates the most unique experiences in town, with a focus on history and storytelling. We show you a city you never knew existed, and offer a community you can't live without.
You won't find our special-access tours and exclusive events anywhere else. Think after-hours tours of New York City's most celebrated spaces, themed parties in unexpected locations, and weekend excursions to incredible destinations. All of our events end with social hangouts so you can meet people who love exploring as much as you do.
THE 'CLUB' IN NEW YORK ADVENTURE CLUB

Our current community is more than 23,000 members strong and includes everyone from recent NYC transplants to lifelong residents. Whatever borough you're from (or city or country, for that matter), we'll make it easy for you to take full advantage of the unique places and great people this city has to offer.  
WHERE WE GO
To ensure a one-of-a-kind experience each and every time, we handpick events and outings specifically for the New York Adventure Club community. Recent events include:
* An after-hours tour of New York City Hall
* Special access into some of New York's most coveted private social clubs, including the Explorers Club and National Arts Club
* Petting baby kangaroos, holding sloths, and feeding leopards at Staten Island Zoo

* An NYPD Precinct tour, including a meet-and-greet with detectives and Emergency Service Unit crew members
* A tour of the Polish Consulate led by the Consul General and Vice Consul General of Poland

* A special-access tour of Brookhaven National Laboratory and its Relativistic Heavy Ion Collider (RHIC)
* A Halloween party in a historic gothic crypt, complete with a five-piece brass band
Subscribe with our newsletter to get the inside scoop on the city's most interesting events: http://eepurl.com/1cnVH
Unlock Your City with New York Adventure Club