Tantra Goddess Retreat in Mexico
About this event
Awaken your Divine Feminine & discover an exquisite eco-paradise with Lauren Harkness, renowned Tantra instructor & Sensuality Coach at the Radiance Retreat.
Located in Troncones, Mexico, this 5-day immersive experience will allow Goddesses to experience healing, connection, and self-discovery through education, breathwork, movement & more.
Bonus offerings include: bodywork with renowned energetic healer & massage therapist, Russell Pappas and a beach and boudoir Photoshoot with photographer Shay Au Lait of SpeakEasy Noir.
If you are interested in personal growth & development and want to learn how to integrate sexuality into your life, this invitation is for you.
*Whether you are partnered or single, this retreat is curated for all women.
Space is limited. Pay in full or put in a deposit to hold your spot!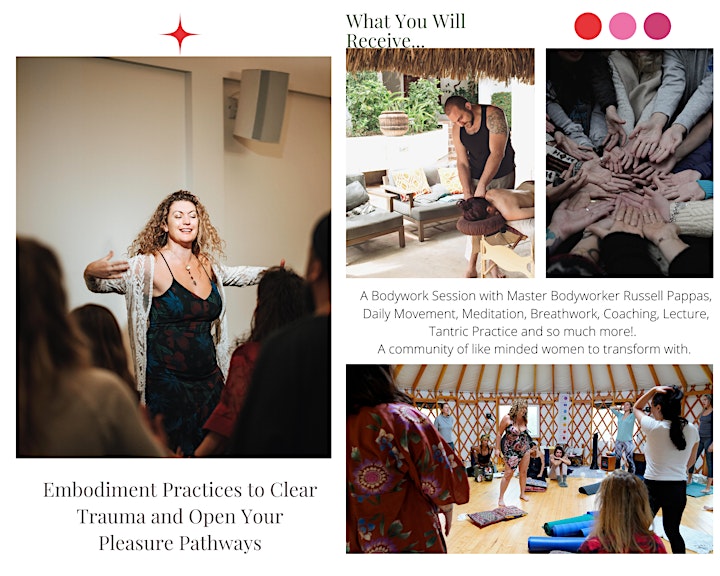 Offerings will include:
Embodiment rituals to tap into the Divine Feminine
Guided morning practice, breathwork, sounding & movement
Somatic exercises for clearing & activating pleasure centers
1-on-1 coaching with Lauren
Q&A session on love & intimacy
Included bodywork session with Russell Pappas
Nourishing daily breakfast & lunch (gluten-free & vegan options available)
Welcome ceremony & dinner
Boudoir and Beach Goddess Photo Shoot with Photographer Shay Au Lait of SpeakEasy Noir
An Optional Plant Medicine Ceremony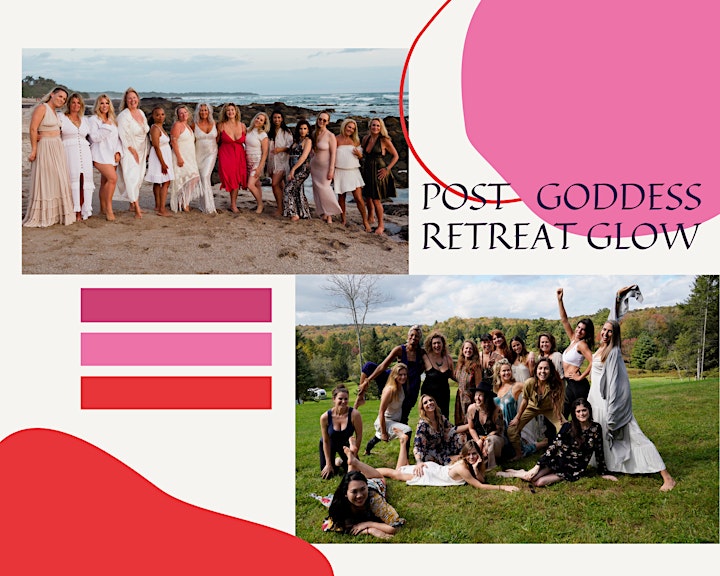 About the venue:
Enjoy all of the luxuries of a beachfront villa! Amenities include private beach access, infinity pool & spa, daily housekeeping & an on-site chef for daily meals. Each casita is just steps away from the sand & majestic ocean and attendees will have plenty of time to explore the local eateries & culture.
Located just under an hour from ZIH airport, transportation shuttles will be included and arranged once travel information is confirmed with all attendees.
*Pricing does not include lodging. Single & double occupancy accommodations will be available on a first come, first served basis. You will be given accommodation options upon registration for the Retreat.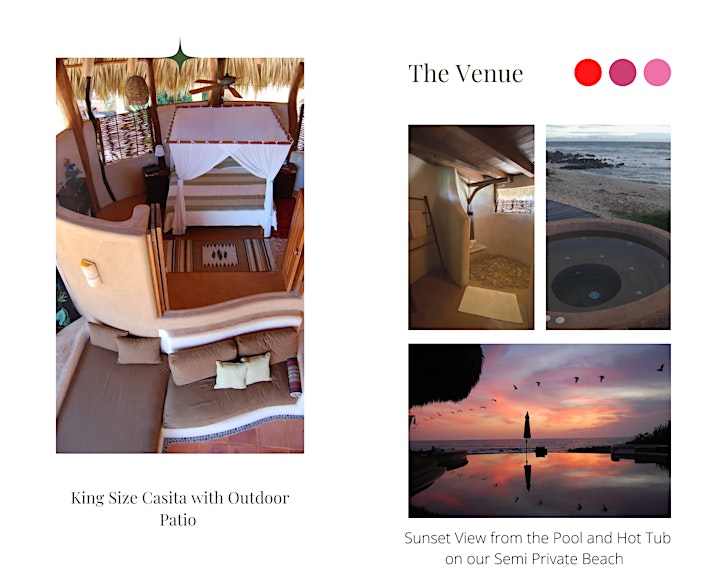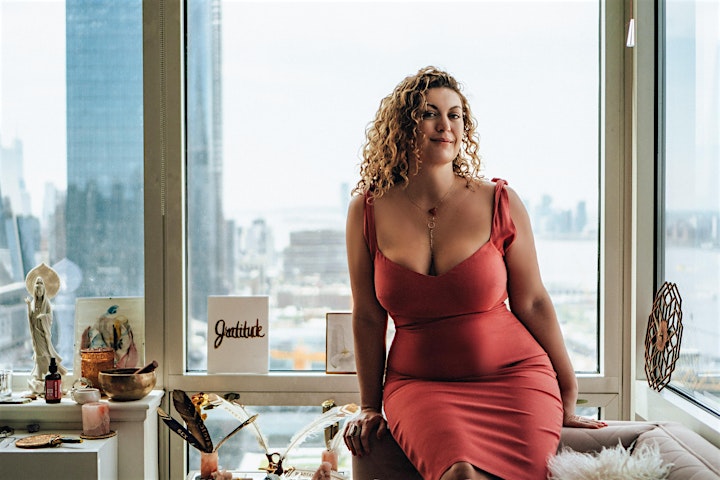 Your Facilitator:
Lauren Harkness is a trained Tantrika and Advanced Certified Tantra Educator with Charles Muir's Source School of Tantra, Orgasmic Meditation Instructor, trained in the D/s arts and shamanism with Om Rupani, Graduate of Mama Gena's School of Womanly Arts, Mastery Graduate, Jewelry Designer, Seductress, and a stand for everyone ready to heal and further ignite their sexual self, sovereign and free! She teaches Tantra and other modalities of healing and personal growth. She also offers private Tantra Sessions, Orgasmic Meditation Training, Coaching Sessions, or Reiki Healing Attunements. She teaches large group classes internationally and has taught at Burning Man, FYN, Dark Odyssey, and is the Co-Founder of The Tantra Institute of New York.
For private sessions and coaching with Lauren, visit: www.radiantecstasy.com
Testimonials:
"Lauren has clearly done the work and teaches from a place of deep respect and understanding. I expanded in her workshop in ways that surprised and delighted me!" N, NYC
"Lauren is one of the best Tantra teachers I have ever met. She is grounded, compassionate and practicing what she teaches. Being a balanced Tantra teacher means you aren't afraid of all that life has to offer from the darkness to the light and she doesn't shy away from truth. She leads through example and provides a safe environment for people to explore their sexuality. I highly recommend working with her if you want to up level your life." -AJ
"It's a powerful experience in self discovery, self love and manifestation. This is good for anyone looking to unblock & unlock their chakras and get in touch with themselves." D, NYC
"Lauren creates such a safe intimate loving space for exploration and makes it easy to say or do what formerly might be inhibited or full of shame." L, NYC
"Whatever fear or anger you have about your body is okay. Don't be afraid to jump in and explore it. I did, and I feel relieved, grounded, and more full of pleasure!" S, NYC
"Empowering" M, NYC
"This felt like a cellular re-arranging." M.W. NYC
"If you desire expansion and connection with your soul-this is the woman to guide you." M, NYC
Organizer of The Radiance Retreat for Women