The Quiet Death of Economic Reform in China: Can it be Revived?

Monday, February 27, 2012 at 4:00 PM (PST)
Event Details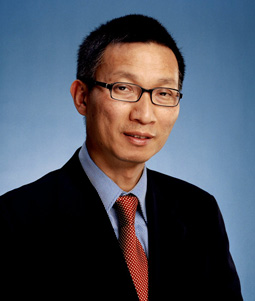 Open to: Public, free

Speaker: Minxin Pei, Director, Keck Center for International and Strategic Studies, Claremont Mckenna College

China's pro-market reform is all but dead. In the last decade, the state has gradually reasserted its control over the economy and changed the overall orientation of China's economic development, from pro-market to pro-state. The post-Deng leadership, particularly the post-Jiang leadership, may take much of the responsibility for this change. But the causes of the demise of economic reform are more fundamental -- they originate in the nature of the political regime. As long as China retains its current Leninist political system, genuine market-oriented reforms are impossible.

Minxin Pei is the Tom and Margot Pritzker '72 Professor of Government and the Director of the Keck Center for International and Strategic Studies at Claremont McKenna College. Prior to joining Claremont McKenna, he taught at Princeton University and was a Senior Associate at the Carnegie Endowment for International Peace. Dr. Pei is the author of From Reform to Revolution: the Demise of Communism in China and the Soviet Union and China's Trapped Transition: The Limits of Developmental Autocracy. He is also a frequent contributor to public affairs journals and leading media sources, including Foreign Affairs, Foreign Policy, New York Times, CNN and National Public Radio.
Please register for this event by clicking on the green "Register" button above.

For more information, please contact 21china@ucsd.edu

This event is co-sponsored by China Focus and PIASO.

When & Where

Room 3201, IR/PS, UC San Diego




Monday, February 27, 2012 at 4:00 PM (PST)
Add to my calendar
Organizer
Event Sponsored by the 21st Century China Program at the UC San Diego School of International Relations and Pacific Studies
Co-sponsored by Fudan-UC Center on Contemporary China