About this Event
$15 - $17
DOORS 8 PM / SHOW 9 PM
THIS EVENT IS 21+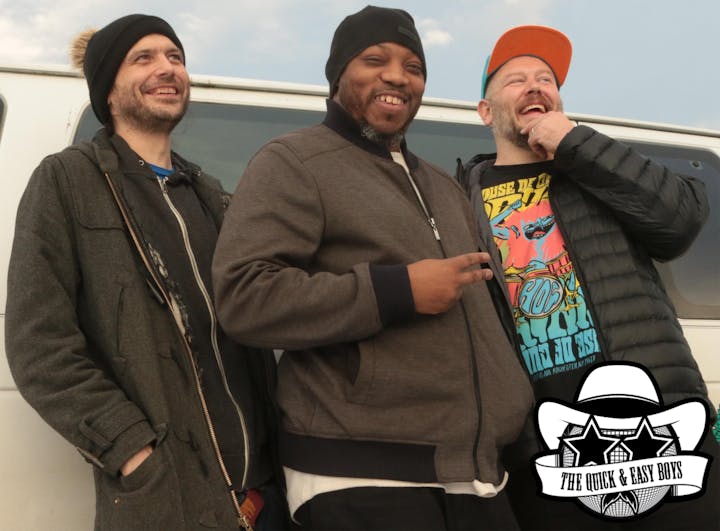 The Quick & Easy Boys are a power-trio out of Portland, Oregon who creates their own blend of rock and roll. Imagine the Minutemen, the Police, and Band of Gypsies rolled into one.
Formed in 2005, The Quick & Easy Boys quickly made a name for themselves in Eugene, Oregon before relocating to Portland and becoming a renown nationally touring act. Their shows are an interactive party with electrifying stage antics and profound musical moments as the trio pours out every ounce of their energy, leaving nothing behind. The band has gained the reputation for moving a crowd all-night long whether it be a big festival or a tiny watering hole. Founding members Sean Badders on vocals and bass & Jimmy Russell on vocals and guitar play all the notes. Tyrone Hendrix joined in 2018 on percussion. The Quick & Easy Boys have continued to evolve musically…and audiences continue their enthusiastic calling of "Yeah Bud!" at every show.
Fresh into 2015, the Boys have released their 4th album – Follow Us Overboard – this time with renown producer Steve Berlin (Los Lobos, Deer Tick, Jackie Greene, etc.) at Modest Mouse mastermind Isaac Brock's personal studio. Other recent accolades include being selected as main support for the legendary Funky Meters at Cervantes Masterpiece Ballroom in Denver, CO, as well as acting as backing band for folk troubadour Peter Yarrow (Peter, Paul and Mary). Over the years they've also opened both locally and nationally for Deer Tick, The Meat Puppets, Blitzen Trapper, The Thermals, J. Roddy Walston and the Buisness, Orgone, Monophonics, The Pimps of Joytime, Juno What?!, Southern Culture on the Skids, Big Sam's Funky Nation, The Bridge, Vince Herman, and more.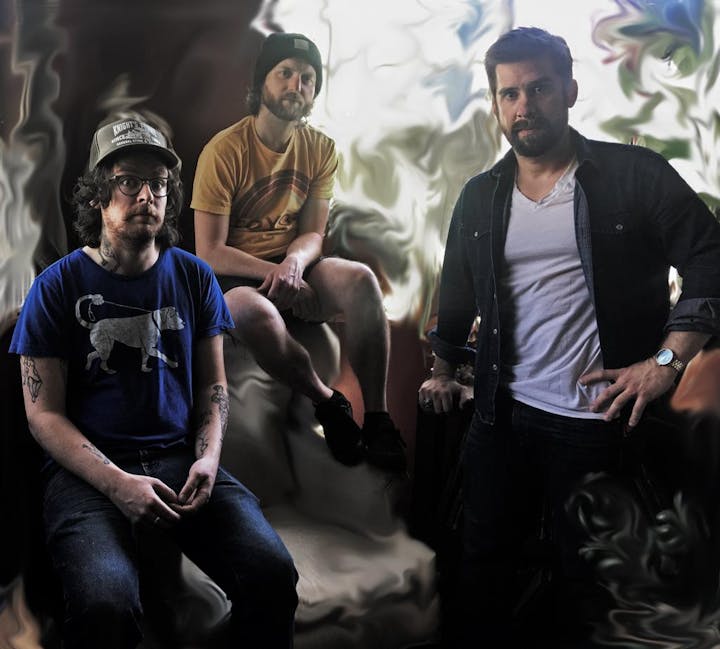 Instagram | Twitter | Facebook | Youtube
Otis Heat formed around the songwriting of cartoonist, Sean O'Neill (IG: @SeanOgCartoons), in 2008. With Kenyon College friend, Adam Lucas, and, new friend, Mike Warner, the trio had a fateful jam session one evening in Portland, OR, after meeting in a car accident, from which they were assisted by an elderly man, named Otis. A recording of this original jam can be heard on the last track of the band's first album, Oh Yeah Oh Yeah Uh Huh. Following that album's release the band made a second album, Yoon, in 2011 with drummer, Scotty Gervais, and began extensively touring the US. Notably, the band's first US tour included a bill with, famed, Janelle Monae and Bruno Mars at the Viper Room on Los Angeles' Sunset Strip; a showcase performance at SXSW; and, a live recording session on Jam in the Van. In 2012, Otis Heat recorded The Ugly EP, with drummer, Buddy Weeks, and, in 2014, their third full length album, ING. Today, residing in Portland, the band members include, Sean O'Neill (bass, vocals), cartoonist and postural therapist; Buddy Weeks (drums), professional musician, who plays with Tommy Alexander, Sallie Ford, and Mike Coykendall; and, the band's newest member, Taylor Kingman (guitar), a professional songwriter and musician, who performs under his own name, and with T.K. & the Holy Know-Nothings. Otis Heat plans to record a new record in 2020.