Description

The Queens Gathering presents Summer Trifecta
The Queens guide to being fit, fed and protected.
This elegant soiree will guide you into becoming a better you. We will look at different options for getting fit, enjoy a chef prepared meal, and chat about beauty and styling.
Ladies who attend this event will have the chance to be entered into a drawing to win a set of jumbo goddess locs from Instagrams @protectedbyross as well as 2 free training sessions with fitness expert Shayla Nyree.
Chef Trudy will be on hand serving up delicious and healthy cuisine that will not only get your waist snatched but make your taste buds sing. Are you ready?
You've got questions:
How can I remove the obstacles that stand in the way of me getting fit?
What exercises should I do to get fit? What kind of things should I eat?
How can I protect my hair, increasing its health and length?
We've got answers!
Summer is right around the corner, no better time to start your new chapter than now!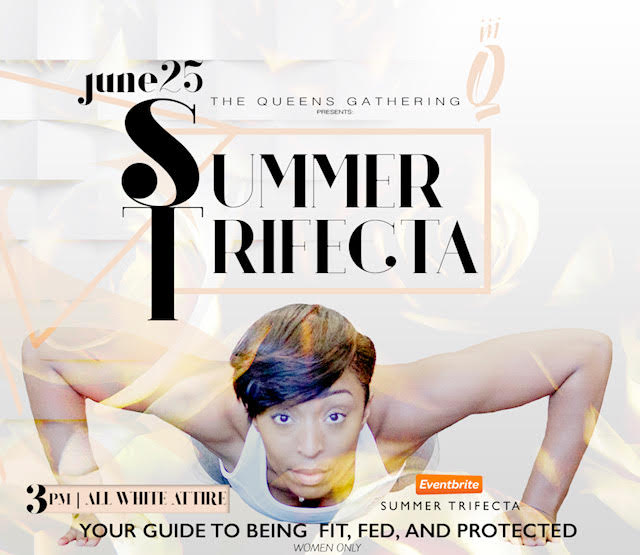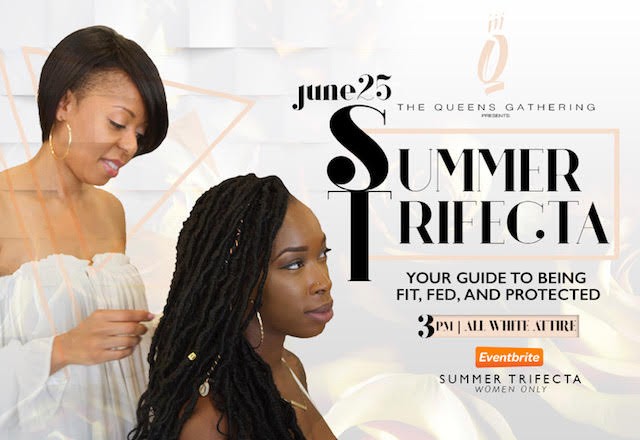 This event is only the beginning! Stay tuned for an even larger wellness expo coming soon. You heard it here first. Now, grab your girls, pull out your all-white attire and come ready to share, support, and slay!
Dress to impress, paparazzi will be in the building.
This event is for ladies only.