Description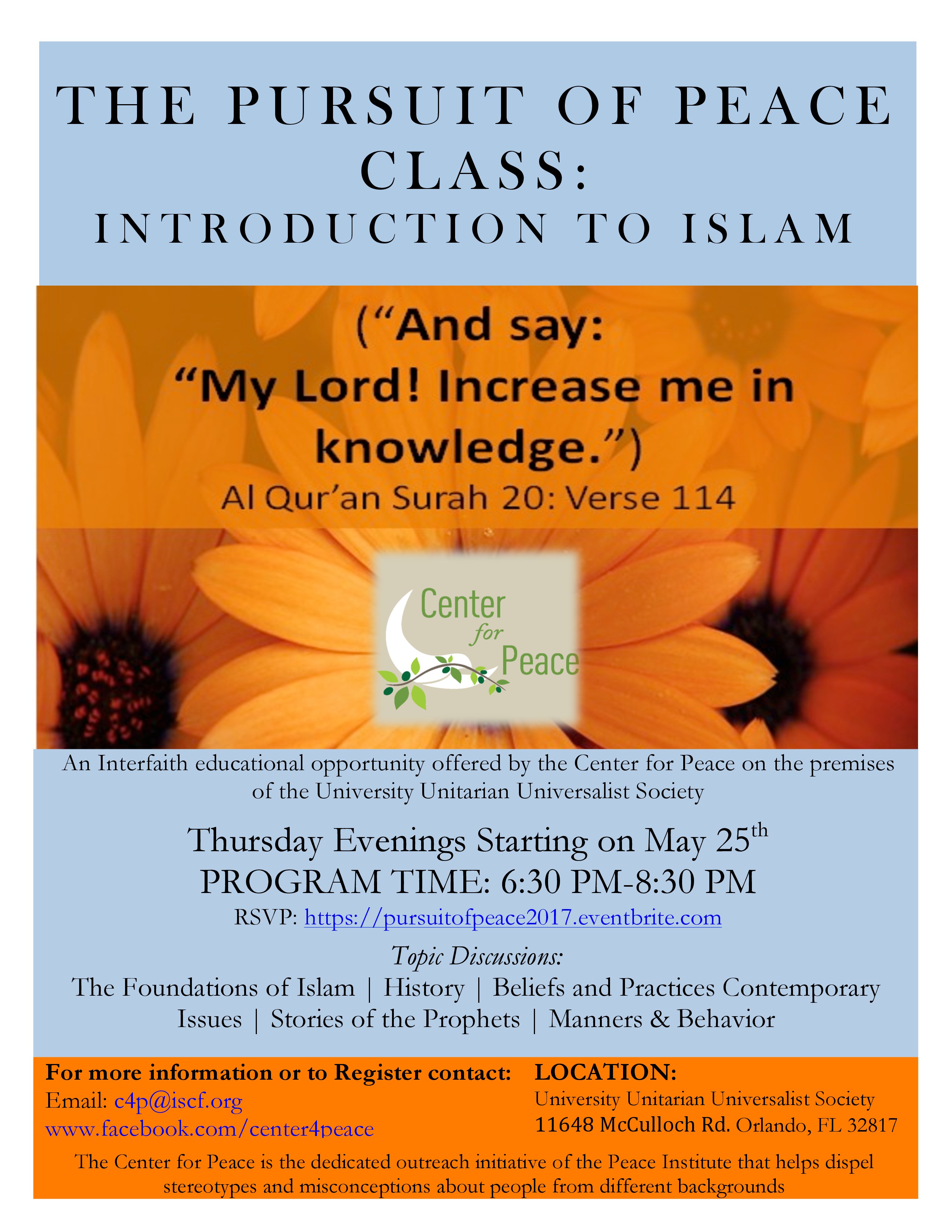 Acquire the accurate knowledge you need to hold an intelligent conversation with your friends and neighbor.

Sessions include in-depth discussions, film presentations, field trips and much more.
WHO SHOULD ATTEND:

Peace Advocates

Inquisitive minds
People of All faiths

HELP US BUILD A COMMUNITY BASED ON ACCEPTANCE AND RESPECT
PASS THE WORD!