The "Puritan Gladiator" and Us: 115 Years of Life Drawing and Censorship
The "Puritan Gladiator" and Us: 115 Years of Life Drawing and Censorship at The Art Students League of New York
About this event
On August 3, 1906, newspapers across the United States published stories of a surprising police raid at The Art Students League of New York, during which magazines were seized and a young female clerk was arrested and imprisoned. Americans were used to reading about censorship campaigns aimed at sexual health information and pornography, but this time the subject of the raid was a student publication featuring reproductions of life drawings made by League students. The agent who orchestrated the arrest, Anthony Comstock, was an outsized figure later termed the nation's "Puritan Gladiator." Today, a new generation of Puritan gladiators is policing the Internet, removing images similar to those published by League students 115 years ago.
This coming August 3, Dr. Amy Werbel returns to The League to illuminate new dimensions in a topic the art historian has worked on throughout her career: the history of censorship in fine art. After a year of working remotely and presenting artwork largely online, the topic of censorship has taken on new meaning. As we barrel towards a future in which audiences increasingly engage with art on digital platforms, what can history tell us about the direction of art, censorship, artistic agency, and freedom of expression? Join us for an anniversary discussion of the raid on The League, and the differences and similarities between our past and present.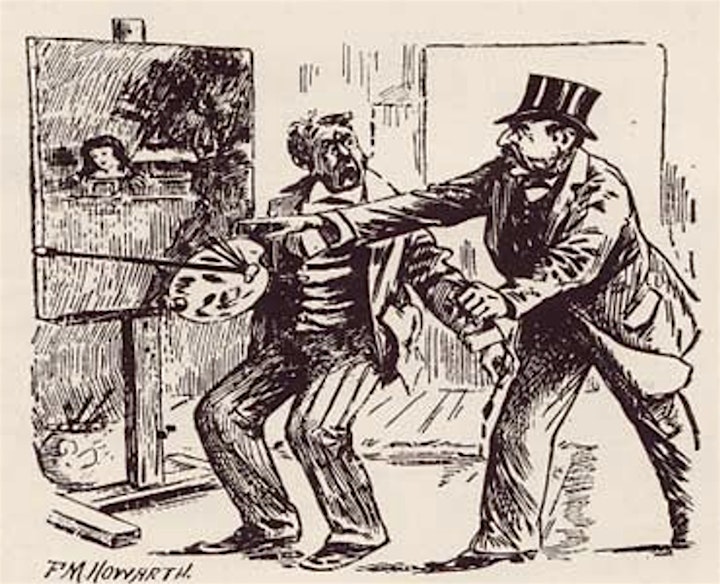 Organizer of The "Puritan Gladiator" and Us: 115 Years of Life Drawing and Censorship
145 years ago, a revolutionary community of artists formed what is now the country's oldest independent art school. A unique iconic school of art, The League nurtures the artist in everyone by providing studio-based art education for all.
With more than 100 studio classes and the flexibility to start anytime, League students make art from day one. League artists learn by doing, under the guidance of professional artist instructors. Free from a set curriculum and restrictive grading system, League students can focus on making art.
There are no applications or prerequisites. Course registration is by the month, and tuition is among the most affordable in New York City.
Visit The League's website and start making art today!