Description

The Pulse Health Startup Education Series is designed for healthcare entrepreneurs. The sessions will provide access to key building blocks to help manage and grow companies. All sessions are led by recognized leaders in their respective fields.

SESSION TOPIC: Regulatory, Quality System, and Reimbursement Considerations for US Life Sciences Start-Ups
Featuring The Regulatory and Clinical Research Institute's VP of Regulatory Affairs and Quality Systems, Mary Beth Henderson, PhD, MBA, and Health Economics/Reimbursement Senior Principal Advisor, Tom Hughes, JD, RCRI's experts will provide valuable insight to start-ups looking to achieve a solid understanding of the US FDA Regulatory process and trends, Quality System requirements, and Landscape of the current US Coding, Coverage, and Payment environment. Includes interactive Q&A.
Designing a comprehensive strategy with integrated regulatory, quality, clinical, and reimbursement considerations is crucial to successful product launches and keeping your product in the market. Considering FDA, QSR, and ISO requirements throughout the development process is critical to a successful market approval. While start-ups may receive regulatory approval and be proven clinically effective, they often still fail in the marketplace due to lack of reimbursement. To ensure success, companies need to be familiar with the coverage, coding and payment landscape for their technology and include these strategic considerations early in product development.
For almost two decades, RCRI has been turning medical product concepts into successful, revenue-generating businesses for clients worldwide. https://www.rcri-inc.com
Speakers:
Mary Beth Henderson, PhD, MBA
Vice President of Regulatory Affairs and Quality Systems and Senior Principal Advisor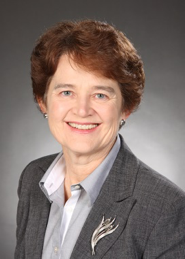 Mary has worked for over 30 years in medical device and biotechnology industries. She brings experience in strategic regulatory affairs, global submissions (PMAs, IDEs, HUDs/HDEs, 510(k)s, technical files, etc.), regulatory body negotiations, quality systems strategy and support, auditing, research and development and business development. Mary has an MBA from the University of Massachusetts-Lowell and a PhD in Chemistry from Northwestern University.
Thomas Hughes, JD
Health Economics/Reimbursement Senior Principal Advisor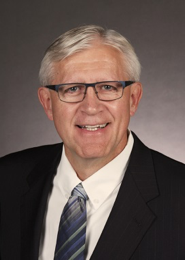 Tom has over 20 years of experience in medical device reimbursement for companies from start-ups to multi-national companies, specializing both in reimbursement strategy and execution. He has built reimbursement teams for medical device companies, negotiated national payer contracts, lobbied federal and state decision makers, advised on reimbursement, government regulations and business development approaches for health economics and reimbursement. Tom holds a BA in Political Science from the University of Minnesota and a JD from the William Mitchell College of Law.
Lunch will be provided.
LOCATION AND PARKING
The Pulse is located at our offices at 1910 Pacific Ave, 20th floor in downtown Dallas. The closest DART station is St. Paul and Elm Street Garage garage is just a block away. For more info on parking in downtown visit http://dallas.bestparking.com/.