Description

The Pulse Healthcare Innovation Breakfast Series connects entrepreneurs, medical professionals, and innovators from the DFW healthcare and business communities. It puts you at the forefront of healthcare innovation with networking and insight into the latest healthcare startups and you can be on your way to the office by 9 am.
Coffee and continental breakfast will be provided.
Networking starts at 7:30am and follows with program at 8:00am.
TOPIC: Medical City: Creating a Destination for Healthcare Innovation
SPEAKER: Leah Miller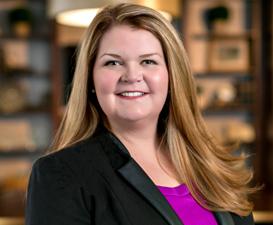 About Leah
As the chief information officer, Miller delivers a wide array of clinical and facility solutions to North Texas Division's physicians, caregivers, hospitals, surgery, oncology, imaging, and free-standing surgery centers spanning Dallas-Fort Worth and surrounding areas. She focuses on deconstructing and solving the most complex organizational challenges to advance HCA's competitive advantage and technology-enabled, patient-centric business.
Prior to accepting a pivotal HCA executive role in healthcare, Miller garnered a breadth of management experience in and recognition for her distinguished leadership, organizational transformations and solution delivery accomplishments in large-scale healthcare, retail software, government and automotive manufacturing sectors.
Miller earned her Bachelor of Science in Computer Science with Software Engineering from Weber State University and Master of Finance and Accounting from DeVry University. Additionally, she had secured CMMI (Capability Maturity Model Integration) Training, PMP (Project Management Professional), HCA Emerging Leader, and C3 Consulting's Facilitator Training certifications.
LOCATION AND PARKING
The breakfast is located our office (1910 Pacific, 20th floor) in downtown Dallas. The closest DART station is St. Paul and Elm Street Garage garage is just a block away. For more info on parking in downtown visit http://dallas.bestparking.com/.

Sponsored by