Description

The Pulse Healthcare Innovation Breakfast Series connects entrepreneurs, medical professionals, and innovators from the DFW healthcare and business communities. It puts you at the forefront of healthcare innovation with networking and insight into the latest healthcare startups and you can be on your way to the office by 9 am.
Coffee and continental breakfast will be provided.
Networking starts at 7:30am and follows with program at 8:00am.
TOPIC: Encore Vision's "out-of-sight" $465 Million Exit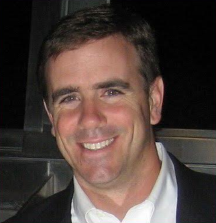 SPEAKER: Les W. Kreis, Jr., Co-Managing Partner, BIOS Partners
Mr. Kreis has over 24 years of investment experience across many types of financial instruments in both global public and private equity markets. Currently, he is a founder and co-managing partner of Partner Bios Partners, a venture capital firm focused on early-stage biotech investments. Mr. Kreis is also a principal of Steelhead Capital Management, a family office managing a portfolio of small business investments and start-up ventures. Over the past 10 years, Mr. Kreis started several early stage companies, occasionally served as the chief operator, served on many boards of directors, and invested in over 50 ventures in both active and passive investment capacities. Currently, Mr. Kreis serves on the board of five active portfolio companies. Mr. Kreis is a founding member of Cowtown Angels, a Fort Worth based angel investment network. In the beginning of his investment career, Mr. Kreis was a Vice President at HBK Investments, a multi-strategy global hedge fund based in Dallas, TX. During his 11-year tenure with the firm, he managed a $3 billion global capital structure arbitrage portfolio comprised of stocks, bonds, and derivatives products. He was one of two professionals responsible for launching HBK's London office, and he traded in many financial markets including Japan, India, Europe, United Kingdom, Canada and the U.S. Mr. Kreis received a B.B.A in Finance from Texas Christian University in 1994.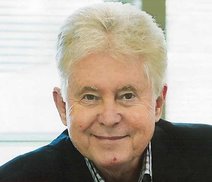 SPEAKER: Bill Burns, Founder, Encore Vision
Mr. Burns is former President, CEO and Board member of Encore Vision, Inc. (2006 – Jan. 2017). In January 2017, Mr. Burns lead the sale of Encore Vision to Novartis for $375 Million in upfront payments plus undisclosed future milestone payments. For the next few month, Mr. Burns is leading the integration of Encore Vision technology into the Novartis organization. Prior Experience: Alcon 20 years. At Alcon Laboratories, Mr. Burns held a number of executive positions, most recently V.P. Worldwide Marketing for Pharmaceutical and Consumer Products (2000 – 2005) responsible for strategic marketing direction and input to clinical product development. Mr. Burns worked at Bristol Myers Squibb (1984 – 1989) as Director of Business Development and 10 years at Norwich-Eaton Laboratories He has a BA degree in Biology and Biochemistry and is a graduate from the Harvard Business School's Program for Management Development.
LOCATION AND PARKING
The breakfast is located our office (1910 Pacific, 20th floor) in downtown Dallas. The closest DART station is St. Paul and Elm Street Garage garage is just a block away. For more info on parking in downtown visit http://dallas.bestparking.com/.