The Public Radio's Ian Donnis moderates a panel discussion about the state of the state of Rhode Island.
About this event
*If you have registered but not received a Zoom access link via an Eventbrite reminder email, please email programs@provath.org for assistance.
The Public's Radio's Ian Donnis moderates a panel discussion about the state of the state of Rhode Island. Topics will include the upcoming Rhode Island gubernatorial and mayoral races, as well as the threat of voter suppression. Panelists include:
RI House GOP Leader Blake Filippi (R-New Shoreham) first won election as a state representative in 2014. His district includes all of Block Island and Charlestown and parts of Westerly and South Kingstown. Filippi is a lawyer and organic cattle farmer. He previously served in the second-ranking GOP post in the House before being elected by his Republican colleagues as their leader in 2018.
RI state Sen. Jeanine Calkin (D-Warwick) is co-chair of the progressive RI Political Cooperative. She won election last year, after previously winning a term in the Senate in 2016. Calkin is the founder of RI for Bernie and one of the influential voices among the left side of RI politics.
Brown University political science professor Wendy Schiller did her undergraduate work at the University of Chicago, served on the staffs of Senator Daniel Patrick Moynihan and Governor Mario Cuomo and then earned a PhD from the University of Rochester. She has written extensively both as an author and in political journals. Schiller has offered commentary for outlets including CNN, NPR and Bloomberg.
The discussion will be moderated by Ian Donnis, who has served as the political reporter for The Public's Radio since 2009. Donnis is the host of the weekly Political Roundtable interview show on The Public's Radio. He has served as a debate panelist for four different Rhode Island television stations.
Presented with The Public's Radio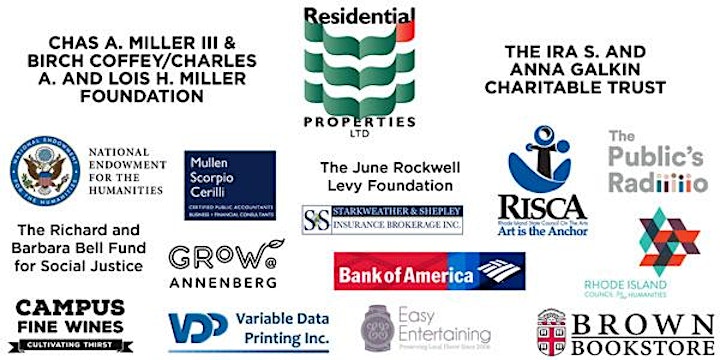 Date and time
Location
Refund policy
Organizer of The Public's Voice
The Providence Athenaeum enriches the mind, inspires the spirit, and elevates public discourse.
As an independent, member-supported library and cultural center located on Providence's historic Benefit Street, the library has welcomed illustrious writers, spirited thinkers, and intellectual community members through its doors over its nearly 200 years of existence to engage in reading, conversation, and debate.