The PTA Fit Club Community Wellness Challenge

Saturday, March 30, 2013 at 7:00 PM

-

Friday, May 31, 2013 at 10:00 PM (PDT)
Who's Going

Loading your connections...
3 of your friends are going.
Share it to get more people on board!
Share

Sara Haughty
San Francisco, California

Luke Picard
London, United Kingdom

Rick Vespucio
Florence, Italy
Event Details
One Outstanding Wellness Event...
 Five Awesome Causes...

Online Registration Open !!!
 8 Week Group Training Program Includes: 
Pre-Camp Module: First Two Weeks
Pre-Camp Health Assessments -

Height And Weight Measurements.
Team Workouts -Team Name, Team Photo, Video Interview.
Schedules And Location - Train- Am, Mid Morning, Evenings.
Nutrition Consultation -Customized Programs 
Portal, Videos And Pop Quizes- 

:-)
Competition Module: Next Four Weeks
Competition -

Boot Camp Style!!!
Bodyweight Resistance Training -Develops Strength.
Kettlebell Swing Conditioning- For Toning Thighs, Hips, Glutes.
Tabata Style Interval Training- Improves Cardio, Weight-Loss and Metabolism.
Yoga- 

Focus On Flexibility.
Power Bands- 

For A More Sculpted Upper Body, Back Arms And Bicepts.
Nutrition Consultation -

Blending, Juicing, Healthy Detox.

 
Post-Camp Module: The Last Two Weeks
Hell Week Part 1 -

, Oral And Writen Exam.
Hell Week Part 2-

 Program Mastery
Post-Camp Assessments -

Height And Weight Measurements.
Two Training Locations 
Palo Alto • East Palo Alto
Winners Announced May 31st
Register Online Or At Cubberly Community Center • 4000 Middlefield, CA 94040
---
Pick Your Favorite Educational Cause, Non-Profit, or PTA Organization...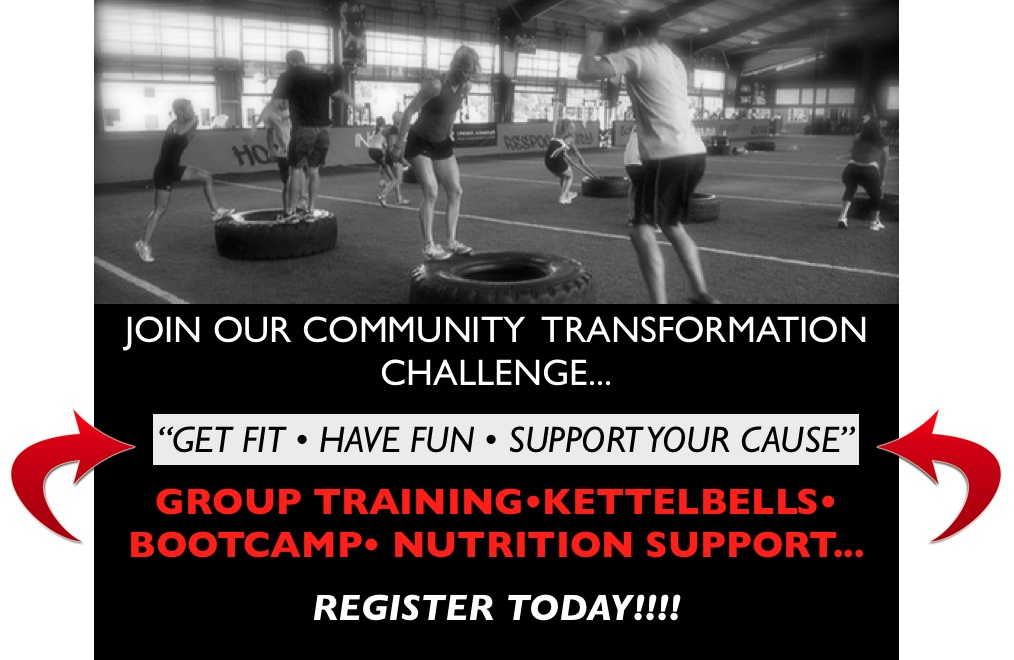 Winning Options:
 Grow Your Team And Compete...
How It Works: Gather 40 participants to represent your cause or organization during this competition... This is easy to do...
Option 1
Be The First Team With 40 Supporters And automatically qualify for a $10,000 Wellness Grant from The PTA Fit Club to support the Educational Cause, Non-Profit, School or Parent Teacher Association of your choice.
Be The Team with the biggest combined transformation and win a $10,000 Cash Grant for your Educational Cause, Non-profit, School or Parent Teacher Association.
Be The

Team

member with the greatest transformation during this competition and  win $5,000 cash...
Earn Points For Your Team As You Compete...
Register And Pay By
March 30th...
Why It Works: Because Everyone Knows That Parties, Fitness, Fundraising and Grapes Are All Better In Groups... So, Get Fit And Start Your PTA Fit Club/Group Today To Support Your Favorite Cause.
---
Individual Prizes And Giveaways:
>>> $5,000 For Biggest Transformation<<<
>>>Mandatory Spa Days<<<
>>>Family Dinner Night Out<<<
>>>Movie Tickets<<
>>>Visits To The Mac Store<<<
>>>PTA Fit Club Charter Membership<<<
Team/Group Prizes And Giveaways 
>>> $10,000 For Biggest Transformation<<<
>>>Free On-line Wellness Protal<<<
>>>Free On-line Wellnees Forum<<<
>>>Free School Based Wellness Program<<<
>>>Other Limits And Restrictions Apply<<< 
 Event sponcored and supported by The Shakur Wellness Group LLC. Jason Agrella Kettlebell Training, Spine And Sport Institute, Integrate Performance Fitness, Functional Core Fitness, 
---
  Learn About Our 5 Featured Causes... 
---
 Hey Everyone, My name is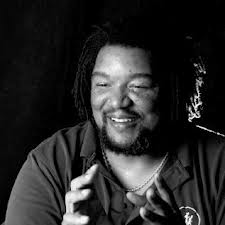 Siddiq Shakur, Founder of the PTA Fit Club...
I would like to take a moment to welcome you to our Spring Community Wellness Transformation Challenge. 
It Starts This Spring... and it's going to be lots of fun...
You'll get in shape, have fun and help support some of the coolest community organizations in the Valley...
This Spring, we're honoring Five outstanding organizations...
Each organization has earned a place in my heart, but also the title of "Grassroot Rockstar" -For Being So Totally Awesome... Check them out and sign up...
Leading off...
Stephanie Martenson and "Racing Hearts..."
The Ravenswood Education Foundation...
The Parents And Friends Of The Palo Alto Unified School District...
The Ravenswood Ranch... Who Knew?

... And Collective Roots ...
And, if you don't read anything else, it's crucial that you read about these Five awesome organizations and join now.
---
First, We Have Stephanie Martenson And Her Foundation...
RacingHearts.Net
Racing Hearts began the winter of 2012 as a grassroots idea— she wants to ensure that automated external defibrillators are ready and available in public access locations to help save lives.
"Like Stephanie, I also have Cardiomyopathy and in my book, that makes her a Grassroots Rockstar. She's determined to save lives and help schools...Let's help her reach her goal of 40 AED's.
- Siddiq Shakur, Grassroot Rockstar and Founder, The PTA Fit Club
Next, We Have
The Ravenswood Education Foundation...
The vision of the Ravenswood Education Foundation is to help foster educational outcomes in the Ravenswood City School District that are on par with students from the surrounding communities. We seek to promote student achievement, engage district parents and support teaching excellence.
"Helping The REF Is An Honor. Charley Schadlyn is A Founding Member Of Our Rockstar Movement And Gave The PTA Its' First Opportunity To Give... Now We're Back..." 
- Siddiq Shakur, Grassroot Rockstar and Founder, The PTA Fit Club...
Everyone Knows We Can't Forget
Collective Roots...
They are a NonProfit organization founded and based in East Palo Alto, Ca. They seek to educate and engage youth and communities in food system change through sustainable programs that impact health, education and the environment. 
Collective Roots achieves its mission through the innovative integration and implementation of two key program areas:Community based programs and School Based Programs.
"As a child growing up in East Palo Alto, I remember playing in the acres and acres of fields near the Dumbarton bridge. We grew sunflower seeds, corn and learned about the earth...
That land is gone now and there's no one to teach the children ."
Nobody Except Collective Roots...
- Siddiq Shakur, Grassroot Rockstar and Founder of the PTA Fit Club
It's True, EPA Has A Ranch...
It's Called Ravenswood Ranch
Ravenswood Ranch is the only urban ranch of its kind serving the children and adults in East Palo Alto and the surrounding communities.
We hope to assist the community, by providing basic skills from plants to animal care in the hopes that this will expose the community to other possible career and/or recreational options.
We believe that through the use of animals and the environment of a working ranch, that these individuals will have the opportunity to learn more about the care and well being of animals and the processes of a working ranch.
It has been known to improve study skills, help to develop a more grounded and educated child and facilitates a better understanding of relationship building skills.
"I've Been living In EPA Just All My Life And I Never knew East Palo Alto Had A Ranch. Well, I Do Now. So Hop-A-Long lil Doggies... And Give The Ranch A Hand..."
I'm told that $5,000 can sponsor a horse for a full year...
Let's Do it for Cliff...
- Siddiq Shakur Grassroot Rockstar and founder of the PTA Fit Club...
Finally, There's The PAUSD...
" I know it was you Fredo,
you broke my heart... "
Why Is My Heart Broken...?
Because, The Very Idea Of the PTA Fit Club Began At Hoover Elementary When The First Rockstar Moms From Hoover Joined Us For BootCamp...
We got up early and ran windsprints...
We trained with kettlebells and did push-ups and worked our abs...
Instead of looking for donors -We got in shape...
We turned over the funds to the PTA when the event was over...
It was simple,
It was easy,
It was fun...
It was to be the beginning of a parent organized fit club that we called The PTA Fit club.
It would complement the PTA and the PAUSD in its' effort to do three things:
Encourage. 

Empower. 

Educate. 
Since my three children are in the PAUSD, I have done my best to start a PTA Fit Club there...
But, the Hoover PTA stepped in and put an end to that...
So now that leaves you, the parents... and my group of Grassroots Rockstars... 
Including:
Jason Agrella, Co-Founder, Owner, Jason Agrella Kettlebell Training -Palo Alto, Mt View, Ca.
Dr Hardwin Mead, Stanford Cardiologist, Member Of Silicon Valley Cardiology -East Palo Alto, Ca. 
Dr Vid Jindal, Sport Chiropractor, Clinical Director Of The Spine And Sport Institute Sunnyvale, Ca
Omar Lima, MMA Instructor, Owner, Functional Core Fitness - Mt View, Ca
Al Painter, Owner, Integrate Performance Fitness, Mt View, Ca.
John Macay, Owner, Macay Unlimited, Raleigh, North Carolina...
We just think parents like you are looking for more out of your fundraisers...
And we aim to deliver.
For Example:
Instead of collecting donations, we provide you with a "Rockstar" fitness program. You get fit as you support your school.
Instead of asking you to volunteer, we use our own funds to host and run fitness and wellness events that "Rock."
We blend fitness, wellness, weight-loss and nutrition, into unforgettable fundraisers that would make Phoebe Hearst and Alice Birney turn over in their graves.
So, Here's The Deal...
You're Going For Free !!!
If you're a parent in the PAUSD and you're looking for a fresh new fundraising experience
-This is it...
Register today and you get to test experience our 8 week wellness transformation challenge for Free...
We really want you to check it out...
All we ask is this...
If you enjoy your experience, if you shed any weight, get in better shape and have more fun... Please consider starting a PTA Fit Club at your school...
FAQs
Are there ID requirements or an age limit to enter the event?
Yes, must be 18 years of age or older to participate.
What can/can't I bring to the event?
Proper workout attire is required, ie. workout shoes, sweats or shorts, water bottle and a towel... 
Where can I contact the organizer with any questions?
Check the website, or go to Info@ptafitclub.com
What is the refund policy?
This is a competition. You may request a full refund anytime before the competition module. Full Refund before you begin the competition module. 
The name on the registration/ticket doesn't match the attendee. Is that okay?
Yes, as long as we can track payment and know which organization you're supporting everything is good.
What is a wellness "Grant"
A Wellness "Grant" is what your school or organization is awarded for your participation in the PTA Fit Club... This is made up of wellness services designed to help promote your wellness program. ie. websites, on-off site content development, content creation and public services announcements for your school or cause... This includes instructions, interviews, video and copy.
What is a Cash "Grant"
A Cash Grant is what your school or organization is awarded for your participation in the PTA Fit Club... This is a Cash Award for the development and maintenance of your educational cause, school, or Parent Teacher Association's Wellness program.
Use these funds for extra P.E. teachers, wellness field trips, Programs or Projects...
Cash Payments/Awards...
Payouts will be made After each event. There is a manditory 3 month waiting period before the funds are available.
We reserve the right to stager payments over the course of 12 months.
The balance of the payment will be made within 12 months of each event.
When & Where

Registration And Assessments @ Cubberly Community Center. Training Location And Time May Vary...
4000 Middlefield Road
Palo Alto, CA 94303


Saturday, March 30, 2013 at 7:00 PM

-

Friday, May 31, 2013 at 10:00 PM (PDT)
Add to my calendar
Organizer
The PTA Fit Club
The PTA Fit Club Is A Network Of Doctors, Personal Trainers And Wellness Professionals Who Advocate For Better Community And School Based Wellness Programs.
Looking For A Fresh New Way To Support Your Educational Cause, Non-Profit Or PTA Organization...?
The PTA Fit Club encourages and supports the development of parent organized fit clubs to support your school, community or cause.
The goal is to keep families, students and districts healthy and strong by offering healthier fundraising options...
It's about creating a "culture of wellness" on your campus and communities to keep families healthy and strong...
Participate And Learn About Our Community Based Wellness Lab...
Our Wellness Database Is Designed To Make It Easier To Keep Our Community Healthy And Strong...
Get Fit And Strong As You Track And Monitor Your Childs Health For Healthier Outcomes...
The PTA Fit Club Community Wellness Challenge