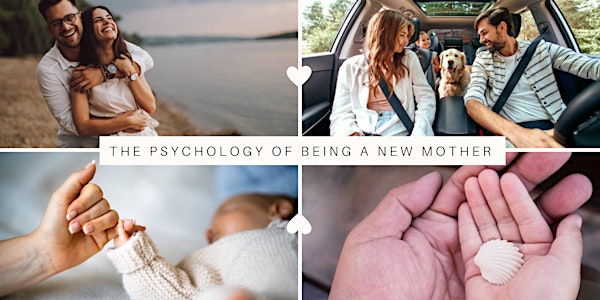 The Psychology of Being a New Mother | Changes in your Relationships
The Psychology of Being a New Mother: What to Expect & How to Manage Effectively Changes in your Relationships after Having a Baby
Refund Policy
Contact the organizer to request a refund.
Eventbrite's fee is nonrefundable.
About this event
This online class aims to give you all the necessary practical tools and resources on how to take care of your physical and mental health after giving birth and beyond. 🎈👶
Boost your confidence with the best possible advice and feel supported on this new journey of motherhood. Motherhood is a great opportunity to grow and evolve as a person.
Reaching out for support is a sign of strength and the first big step toward living the life you want.
In this class you will learn about:
👉Postpartum Changes: Physical and Emotional Adjustments
👉Postpartum Depression: Causes, Symptoms & Treatment
👉Changes in your relationship with your partner after having a baby. What men can expect
👉How to Strengthen Your Connection with Yourself
👉Effective Ways to Improve Communication in your Relationship
Key Takeaways ⭐️💯
✔️Online classes conveniently offered from the comfort of your home
✔️Your spouse/partner can attend for free
✔️Guidance from a certified expert with Live Q&As. Connect & ask real questions
✔️Live group sessions to network and build new friendships with fellow expectant & new parents
Grab a cup of tea or coffee & join us! ☕