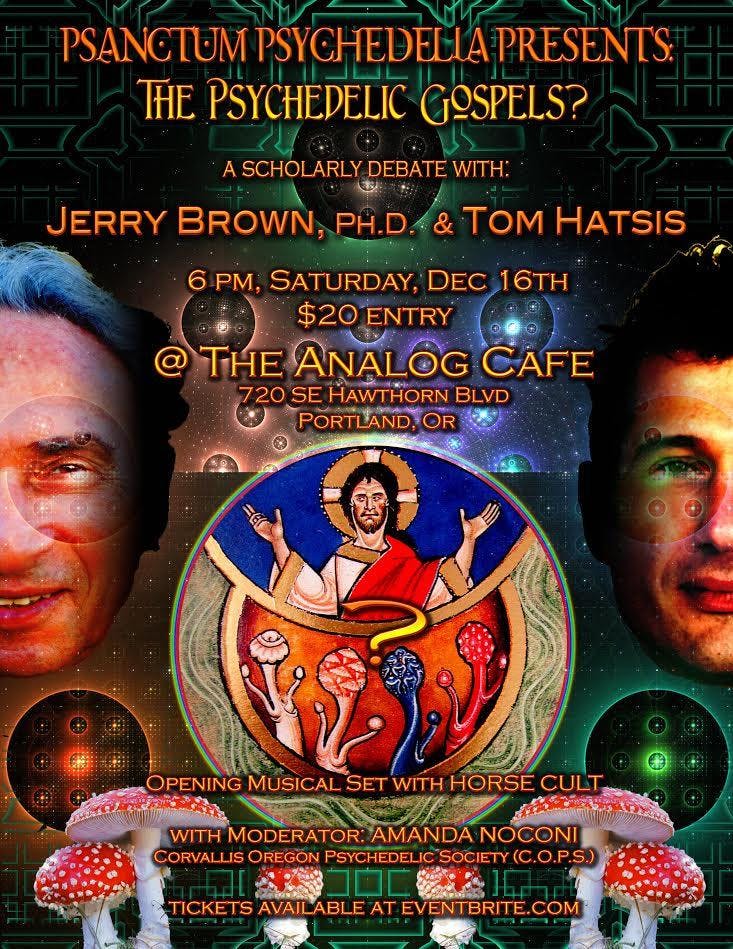 About this Event
Psanctum Psychedelia and PEERS presents: 
"The Psychedelic Gospels: A SCHOLARLY DEBATE w/ JERRY BROWN, PHD & TOM HATSIS 
"The Psychedelic Gospels: The Sacred Mushroom in Christian Art:
A Collegiate Discussion Regarding the Role of Psychedelic Mushroom in EArly and Medieval Christianity."
Join us this Holiday Season for a fantastic treat! Psychedelic Renaissance luminaries Jerry Brown (PhD) and Thomas Hatsis will discuss the role of entheogens in Christianity and dialogue over the question of whether medieval Christians knowingly depicted psychedelic mushrooms in their artworks. 
Doors: 6:00 pm
Debate/discussion begins promptly at 7 pm.
$20