About this Event
The Future of Retail 2020: Retail As Personal Utility
Right product, right price, right connection, right time, right place
An investigation into how advanced mix of data, delivery logistics and connected technology is powering a hyper-personalized retail experience that has the objective of anticipating and providing exceptional service.
Each year, PSFK's Future of Retail 2020 conference highlights the need-to-know ideas and innovations driving successful commerce today. Featuring insights from experts both at emerging start-ups and leading corporations, this half-day program will explore how the best retailers and brands will play to, meet with, expect, serve and reward each of their customers in is the age of Personal Utility.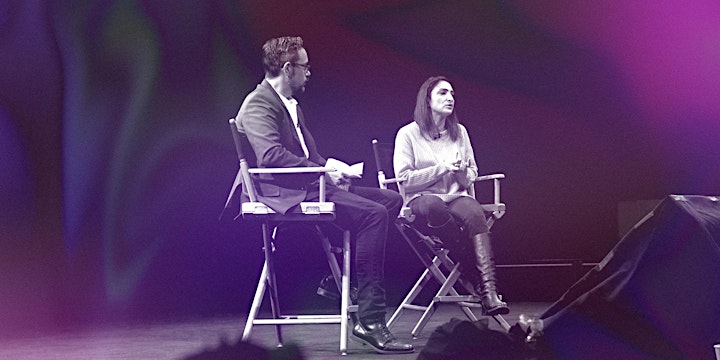 Latest Line Up
Dave Cobban, Nike Adventure Club
Subscription Retail Pioneer
Trina Chan, Museum of Ice Cream
Experiential Guru
Jordan Schenck, Sunwink
Category Disruptor
Maya Simon, Zola
Advanced CX Designer
Lakshmi Rengarajan, ex- WeWork, Match.com
Data & Community Fusion Expert
Phillip Raub, b8ta
Bricks & Mortar Pioneer
Eve Epstein, Hunker Magazine
Media Maven
Gabriela Baiter, Whereabout Studio
Pop-Up Developer
Howard Sullivan, YourStudio
Future Conceptor
Who Should Attend PSFK's Future of Retail 2020 Conference?
Executives from the PSFK team will join these pioneering companies on stage to share key lessons from our 10th annual Future of Retail report, a must-read for anyone look to understand and anticipate the major shifts in the marketplace. Join us for a morning of inspiring content and networking with industry peers and walk away with the knowledge to create meaningful impact.
Attendees are typically executives anyone involved in the creation of the retail and service experiences online, on mobile and in-store: retailers, brands, agencies, technology companies and service providers.
About PSFK
Since 2004, PSFK has been inspiring creative professionals about the future of business through its newsletters, reports, events and advice. Our conferences are programmed around the same robust research methodology that the team uses when they work with companies that include Apple, BMW, Facebook, Google, Nike, Samsung and Target.