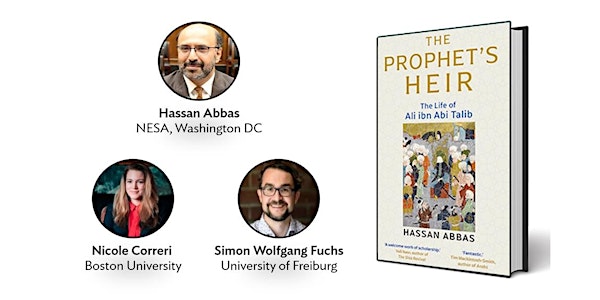 The Prophet's Heir: the life of Ali ibn Abi Talib - Book Launch
The Prophet's Heir: the life of Ali ibn Abi Talib (Yale University Press, 2021)— Book Launch
About this event
Ali ibn Abi Talib is arguably the single most important spiritual and intellectual authority in Islam after Prophet Muhammad. Through his teachings and leadership, the fourth caliph nourished Islam. But Muslims are divided on whether Muhammad wanted Ali to become his political successor.
Hassan Abbas, Distinguished Professor of International Relations at the National Defense University's Near East South Asia Centre for Strategic Studies in Washington, argues in his latest book that Ali's message and legacy remains a powerful one of peace and tolerance.
In this CIWAS online book launch, Professor Abbas will discuss his book with Nicole Correri (M.A., M.Ed.), PhD Student Islamic Studies at Boston University, and Dr Simon Wolfgang Fuchs, Lecturer in Islamic and Middle East Studies at University of Freiburg.