Description
The Property Vault is now coming to Medway and it is hosted by Hasan Sadik.
The Property Vault was founded by Dan Hulbert and Steve Smith and is a property networking event.
The event was set up to instill 3 core values;
Networking

Collaboration

Education
Dan and Steve have been networking for last 8 years and have seen many different style of events. They have taken what they felt were the best bits and combined that with their own style and ideas.
The Property Vault is about 'Unlocking Property Knowledge' which is actively encourage through the 3 core values. This is attracting the right crowd and speakers because both understand there is no 'HARD SELL' or 'UP SALE'
Property and Business is about people, if you are after earning a 'QUICK BUCK' The Property Vault won't be the place for you.
We want people to establish long term relationships and have repeat business for the future, whilst having fun along the way.
The venue - Innovation Centre Medway has ample parking spaces and refreshments will be provided on the night.
This Month we are lucky enough to have Rick Walton.

Rick, who started his career as a mechanical engineer decided in 2006 that his pension wasn't panning out as he expected and the hours that he was working weren't productive to family life. Becoming ever frustrated in the day job, Rick decided to get re-educated in the field of property investing. From a standing start, Rick and his wife created a portfolio in the South-East in just under 18 months which allowed them to effectively retire should they wish to.

One of the turning points for Rick was when he discovered the book "Rich Dad, Poor Dad" by Robert T Kiyosaki. For those that have read it will know that once you've read this book it opens your mind to new ways of thinking and believing that new ventures and opportunities are possible. Little did he expect to meet the man in person a year later and then go on to be a consultant and speaker for the Rich Dad Education company, helping other new aspiring property investors begin their journey towards financial freedom. Rick will be discussing some of Robert's powerful techniques of how to use OPM – Other People's Money to rapidly grow your investment portfolio.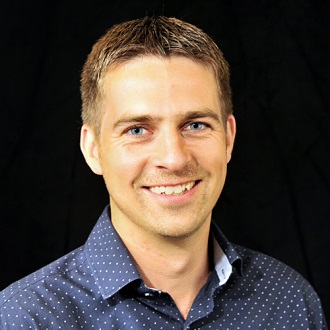 Rick continues to grow his portfolio which includes Buy To Let properties rented to single families but also contains larger Houses in Multiple Occupation (HMOs) which are larger multi-let properties rented out by the room.

More recently, Rick has focussed efforts on acquiring sources of Joint Venture (JV) funding with like-minded investors in order to take on larger refurbishment and development projects across the South. In just over 6 months, Rick and his business partner have managed to secure just over £1.5 Million in investment funds

All the Best and see you soon.

Hasan
Organizer of The Property Vault Medway - with guest speaker Rick Walton
Hasan has a property and legal background, having managed properties from a young age and recently graduating with a law degree. Bullfinch Properties was founded with one goal in mind, to maximise our client's return on investment. They are a specialist letting agent in the Medway, Gravesham and Maidstone areas focusing on HMOs and small flats.
Hasan also provides letting advice and has been involved with HMO refurbishments.