Description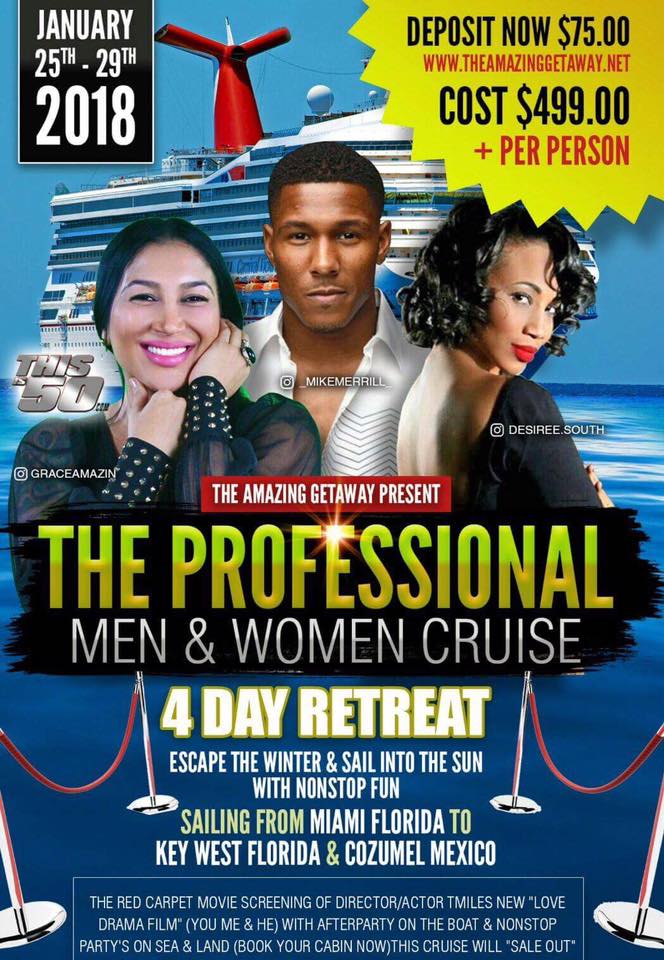 Everything is included: Group fees, events, round trip shuttle services from the airport and or hotel to the ship and back to the airport. Group fees is non refundable. Hotel and flight is not included in the price and it is base on per person, for more information, please visit the website www.theamazinggetaway.net
24/7 food on the ship is included all inclusive except alcoholic beverages.
Sponsorship is available email: theamazinggetaway@gmail.com and visit ig @theamazinggetaway
We have monthly payment plans that is affordable and you will receive booking information upon the 2nd payment. Deadline is Due November 20, 2017 for all installments then after full payments only.
Thisis50.com hosted by Grace Amazin