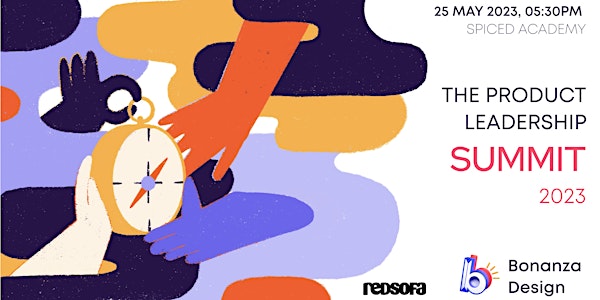 The Product Leadership Summit 2023
A networking event for Product Leaders and Founders in Berlin
Date and time
Thursday, May 25 · 5 - 9:30pm CEST
Location
Spiced Academy Ritterstraße 12-14 10969 Berlin Germany
About this event
4 hours 30 minutes

Mobile eTicket
Join the Hottest Berlin Startups' founders for an Evening of Learning, Networking, and Fun!
This event is co-hosted by three major Berlin brands - RedSofa, Spiced Academy & Bonanza Design GmbH.
As veterans of the Berlin tech scene, we've seen countless startups flourish and flounder. One common thing we've noticed? A lack of understanding of the importance of continuous research in digital product design.
So, we teamed up to help boost Berlin's startup scene by teaching founders and product managers about the value of research and how it can create standout features and better defense against competitors.
Get ready for The Product Leadership Summit 2023!
Join us for an unforgettable experience as Behrad from Bonanza Design takes the stage and shares case studies of their most successful products.
This is your chance to gain detailed insights into the importance, process, and business value of continuous research.
This invite-only event for CPOs, VPs, & Directors of Products is the perfect opportunity to meet your peers for networking and discussion, whilst enjoying a drink and snacks.
Speakers:
Behrad Mirafshar - Lean UX Process: Continous Cycle of Research - Prototyping - Testing
More speakers to follow...
About Bonanza Design
Bonanza Design is an innovation boutique specialized in designing fintech & productivity apps. Turn around your business and get to exponential growth using
1. Lean Innovation Sprint: A factory line approach to innovation. Tackle the risks of developing new businesses upfront by validating your core hypotheses using throwaway MVPs and rapid experimentation through a continuous 3-week cycle of Learn-Prototype-Test.
2. UX Design & Research: Bonanza Design's Lean UX Sprint boosts your product discovery efforts by maximizing your learnings through a continuous 3-week cycle of Learn-Prototype-Test.
By signing up for this event, you agree to be included in our email newsletter list. You can opt-out at any time.
About the organizer
At Bonanza Design, your innovation powerhouse, we help organizations such as Siemens, Zalando, and Wefox find their differentiation point by identifying the most pressing needs of their customers.
.
We hold periodic events for the public and companies to share how we solve problems using different techniques including design thinking and sprint, service design, etc. What you get is how we solve problems.
.
.
.
(Abbas) Behrad Mirafshar
Managing Director and Partner
Website: https://www.bonanza.design/
LinkedIn: https://www.linkedin.com/in/behradmirafshar/
Instagram: https://www.instagram.com/bonanzadesign/