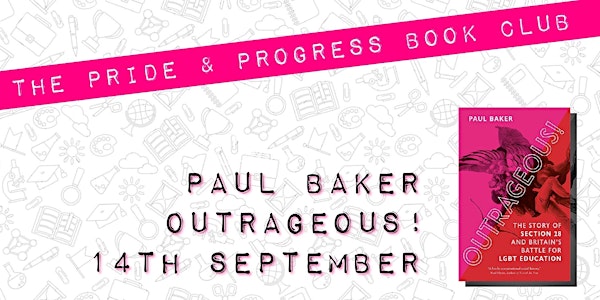 The Pride & Progress Book Club
Join us for the inaugural Pride & Progress Book Club!
About this event
The Pride & Progress book club welcomes one and all, whether you are a dedicated bookworm, love to read but never find the time, or just need some motivation to open a book for the first time.
Each school term, the group will choose a book to read which will then be discussed at the next book club. The first meeting will discuss Paul Baker's superb book, Outrageous, which charts Section 28 and the battle for LGBT education.
The group is open to everyone so please feel free to invite people - we hope to see you there!
https://www.queerlit.co.uk/products/outrageous