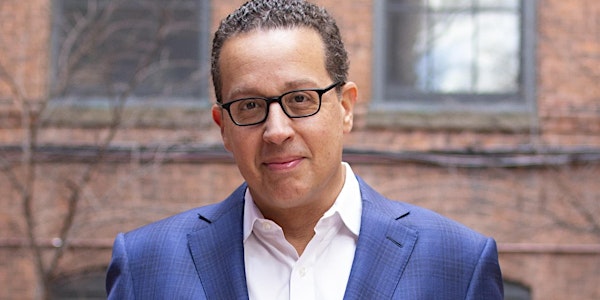 The Price You Pay for College, with Ron Lieber
New York Times "Your Money" columnist and best-selling author Ron Lieber will share insights from his book, The Price You Pay For College
When and where
Location
Campbell Center for the Performing Arts at Greenhills School 850 Greenhills Drive Ann Arbor, MI 48105
About this event
Ron Lieber's book, The Price You Pay For College — An Entirely New Roadmap for the Biggest Financial Decision Your Family Will Ever Make has been named one of the best books of 2021 by NPR, a New York Times Bestseller, and a New York Times Book Review Editor's Choice pick. You're invited to hear Lieber share insights from his book and from his many years writing the "Your Money" column for the New York Times.
Sticker prices at flagship state universities have skyrocketed. Discounts are available, but the financial aid system that governs them works differently at different schools and can be wildly unpredictable. Once you have offers of admission and aid, you have to make a decision about value. When does paying an extra $50,000 or $150,000 for one school over another make sense? For a smaller or larger size? For access to professors or guaranteed internships? For an alumni network that is quantifiably stronger than others? And in considering all these questions as parents, how do we reckon with the guilt, fear, aspiration, and snobbery that inevitably invade our minds in the process?
In Lieber's book — the culmination of 15 years of personal finance reporting for The New York Times and The Wall Street Journal — he asked college presidents questions that families don't know (or are afraid) to ask, put the surprisingly small amount of existing data on this topic into context, summarized the research that does exist about what matters and what doesn't, and pulled the curtain back on how schools set prices.
Following Lieber's presentation, he will be joined by Greenhills Trustee and former University of Michigan Director of Undergraduate Admissions Ted Spencer and Greenhills Director of Diversity, Equity, and Inclusion Nadine Hall. Together, they will discuss admission and merit aid from a college's perspective, and if/how money, social class awareness, and family conversations differ for people of color.
This event is free and open to the public, but registration is required.