The Press & the Pandemic: Filling the Information Void
About this Event
Join us for a panel discussion with winners of the 73rd annual George Polk Awards who provided groundbreaking reporting on the COVID pandemic.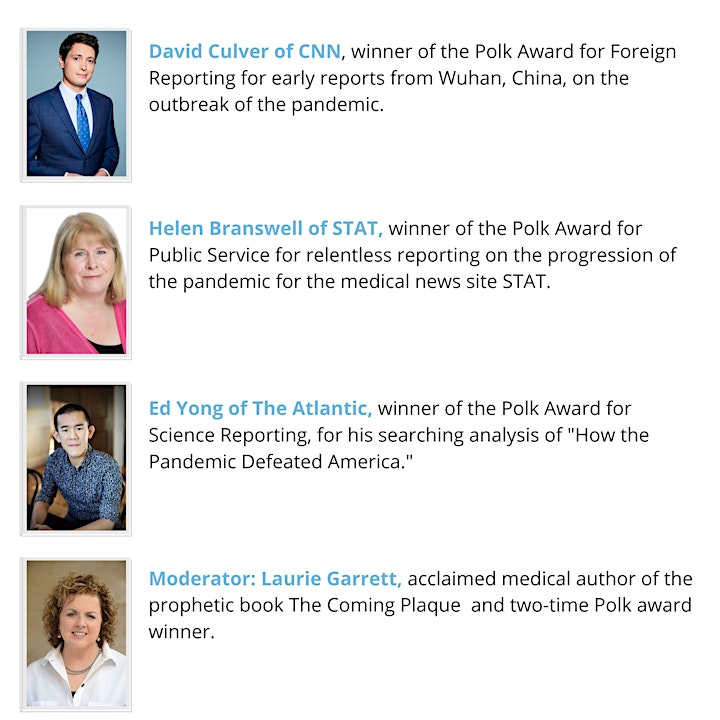 ABOUT THE GEORGE POLK AWARDS AT LONG ISLAND UNIVERSITY
For over 70 years, Long Island University has conferred the coveted George Polk Awards in Journalism. The prestigious award recognizes resourceful, courageous and influential investigative reporting across all media platforms. For additional information, see polk.liu.edu.
ABOUT THE CENTER FOR COMMUNICATION
The Center for Communication's mission is to increase diversity in and expand access to opportunities in the media industry through our industry panels, career summits, and "Office Hours" Q&A sessions with industry professionals. For additional information, see centerforcommunication.org