The Press Club of Cleveland's January panel discussion with the Cavs and In...
Description

How Cleveland's professional sports teams are reaching and engaging with their fans in new ways
Panel discussion featuring:


Joel Hammond
Joel is in his fifth season with the Cleveland Indians as assistant director of communications.
He oversees the club's social media efforts and contributes to the organizations overall
public relations intiatives.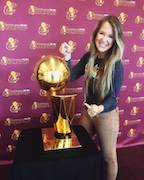 Courtney Shilling
Courtney is the social media coordinator with the world champion Cleveland Cavaliers. She has been with the organization for three years. Prior to moving over to the Cavs, Courtney ran social media for the Cleveland Indians.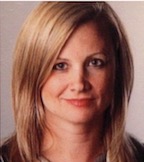 Denise Polverine

Denise is director of digital strategy at WKYC / WKYC.com. Prior to joining WKYC two years ago, she was the editor-in-chief and then director of digital operations at cleveland.com for 17 years. She started her career as a radio and TV reporter in Cleveland and New York City.


Cancellations must be received in writing and emailed to pressclubcle@gmail.com by midnight on Friday, January 27th.