Description
What is the state of the Irish language in a globalized world? Long under threat, Irish has rebounded in recent decades, thriving as a community and literary language while serving as Ireland's official language and an official language of the European Union. While Irish remains a crucial marker of cultural identity for the citizens and residents of Ireland, and for the diaspora worldwide, its transmission and vitality as a living language depends on continued and creative usage among the next generation of speakers.
This panel brings together experts from tech, media, and higher education to discuss the current presence of Irish as a spoken and digital language, where it is headed, and which new tools will be part of its future.
5:00 pm - Welcome reception
6:00 pm - Opening remarks by Robert O'Driscoll, Consul General of Ireland in San Francisco
Panel discussion
Featuring: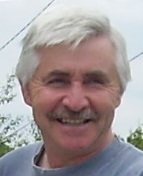 Tom Fitzgerald (Founder, Litríocht.com)
Born in the Kerry Gaeltacht, Tom Fitzgerald was educated in Ireland, US and UK. He is owner of 3 companies and employs writers in several countries as well as in Irish Gaeltachts. Litriocht.com, his award-winning online Irish language bookshop, was founded in 1999 and has customers in 66 countries.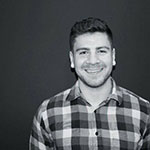 Myk Klemme (Web and UX Developer, Love.irish)
Geek​ & gaeilgeoir​:​ Myk Klemme is a full-stack product engineer and creator of Love.irish, an online gaeltacht open ​to everyone interested in Irish.​ He has been teaching himself Irish for a little over a year and is using technology to make learning it easier and more accessible to all skill levels. Tá Gaeilge agam!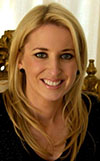 Caoimhe Ní Chonchoille (Multimedia Journalist, RTE)
Caoimhe Ní Chonchoille has spent the last ten years working as an Irish language multimedia reporter for Ireland's national broadcaster, RTÉ. She has reported on Ireland's domestic news for Nuacht RTÉ-TG4 as well as international stories, including terrorist attacks in Europe, the Greek Bailout referendum and the Brexit referendum in the UK.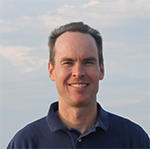 Kevin Scannell​ ​(Computational Linguist / Professor, Saint Louis University)
Kevin Scannell is Professor of Computer Science at Saint Louis University. His main interest is the development of technology that helps speakers of indigenous and minority languages use their language online, with a particular focus on Irish and the other Celtic languages.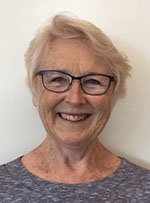 Imelda White (Lecturer Emerita, Celtic Studies, UC Berkeley)
A native o​f​ Ardara, Co. Donegal,​ Imelda White has taught Irish in the Bay Area since 1979. Most recently she taught at the Irish Cultural Center in San Francisco, the Celtic Studies Program at UC Berkeley and the Special Language Program at Stanford University. She has traveled to places like Butte (Montana), Portland (Oregon), Olympia (Washington) and Los Angeles to teach Irish Language total immersion workshops.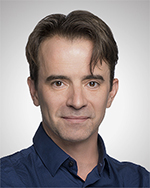 Moderated by Colm Ó Riain (Machine Intelligence Research Institute)
A violinist, composer and native Gaelic speaker, Colm works in the field of AI Alignment/Safety research in Berkeley. He is working on an e/audio-book version of "An Tost agus Scéalta Eile" (1927), a short story collection by Barra Ó Caochlaigh, his grandfather.

Sponsored by the Irish Studies Program at UC Berkeley, and Litríocht