About this Event
THE PRDX SUMMIT
/ Progress - Refine - Disrupt - Express /
An industry event that brings together peers, educators, influencers, and brands from around the world, providing a platform for top industry talent to connect with like-minded creators to revolutionize and progress the craft. The summit will feature a multitude of stages and booths featuring top-tier talent and brands within the industry.
Brought to you by @ParadoxBarbers, @MizutaniAmerica, and @AllHailAcademy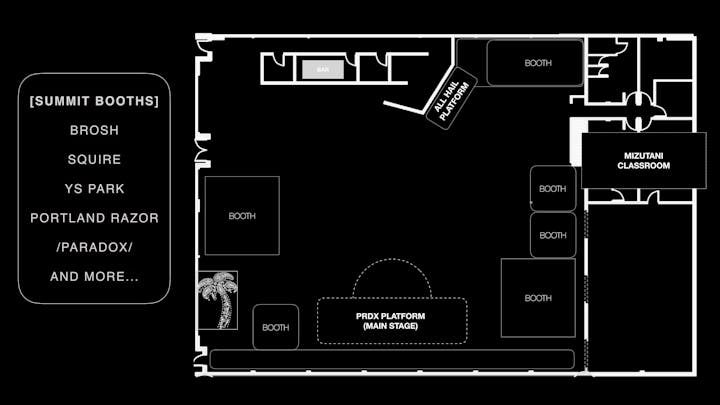 CUT.STYLE.SHOOT. | COMPETITION
The open showcase taking place on The ALL HAIL Platform is a refined format of traditional barber competitions. Rather than putting individuals in direct competition with industry professionals, All Hail invites up-and-coming talent to showcase their skills in a collaborative setting. 


The first part of the competition will take place digitally, in which barbers and stylists will submit their work via social media (submission details below). Leading up to the week of the summit, The PRDX Summit panel of judges will narrow down submissions to four finalists.
The final four will showcase on The ALL HAIL Platform to compete for the grand prize, which includes: Main Stage reveal of work, his/her own dedicated education slot at The PRDX Summit 2020 in San Francisco AND a complimentary Hands-On Education by /Paradox/.
HOW TO ENTER:
1. CUT and STYLE (1) Model
2. SHOOT (3) Editorial-style Photos of the model
3. POST an Instagram Carousel of the photos and tag @AllHailAcademy, @MizutaniAmerica, @ParadoxEducation, including hashtag #CutStyleShootSummit19 #PRDXSUMMIT19 in the caption
THE FINAL FOUR CONTESTANTS WILL BE CHOSEN BASED ON ASSESSMENT OF:
Style Execution
Wardrobe Styling
Photography Originality
Overall Image