The PRBA Annual Black Tie Award Dinner and Dance Gala
Description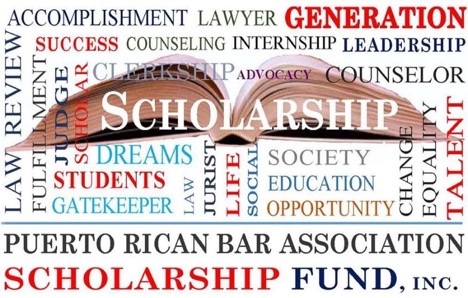 The Scholarship Fund was created for the purpose of raising funds to award financial scholarships to deserving law students. Through the generosity of our corporate sponsors and the contributions of our members at the Annual PRBA Scholarship Fund Gala Banquet, the Scholarship Fund has been able to award over $200,000 dollars in scholarships to various law students throughout the years.
Our scholarship recipients are employed in diverse legal settings: state and federal courts, city and state agencies, law firms, corporations, not-for-profit organizations, law schools, solo practitioners and also as elected officials.
TICKET SALES HAVE CLOSED. WE ARE SOLD OUT! SEE YOU ALL TOMORROW NIGHT!
Please contact our gala committee with questions, concerns:
President Elect Stephanie Correa, Esq., president-elect@prbany.com
Young Lawyers Committee Chair Jill Westerberg, Esq., ylawyers1@prbany.com
Irma Pena, irma_pena@hotmail.com, (917) 749-6832
FOR QUESTIONS RELATED TO PURCHASED JOURNAL ADS PLEASE CONTACT STEPHANIE CORREA, ESQ. AT president-elect@prbany.com.