Description
REGISTRATION IS NOW CLOSED FOR THIS EVENT. Please contact the event organizer at 314.394.0001 for availability.


Join us as we celebrate 42 years of tradition!

We welcome our special guest!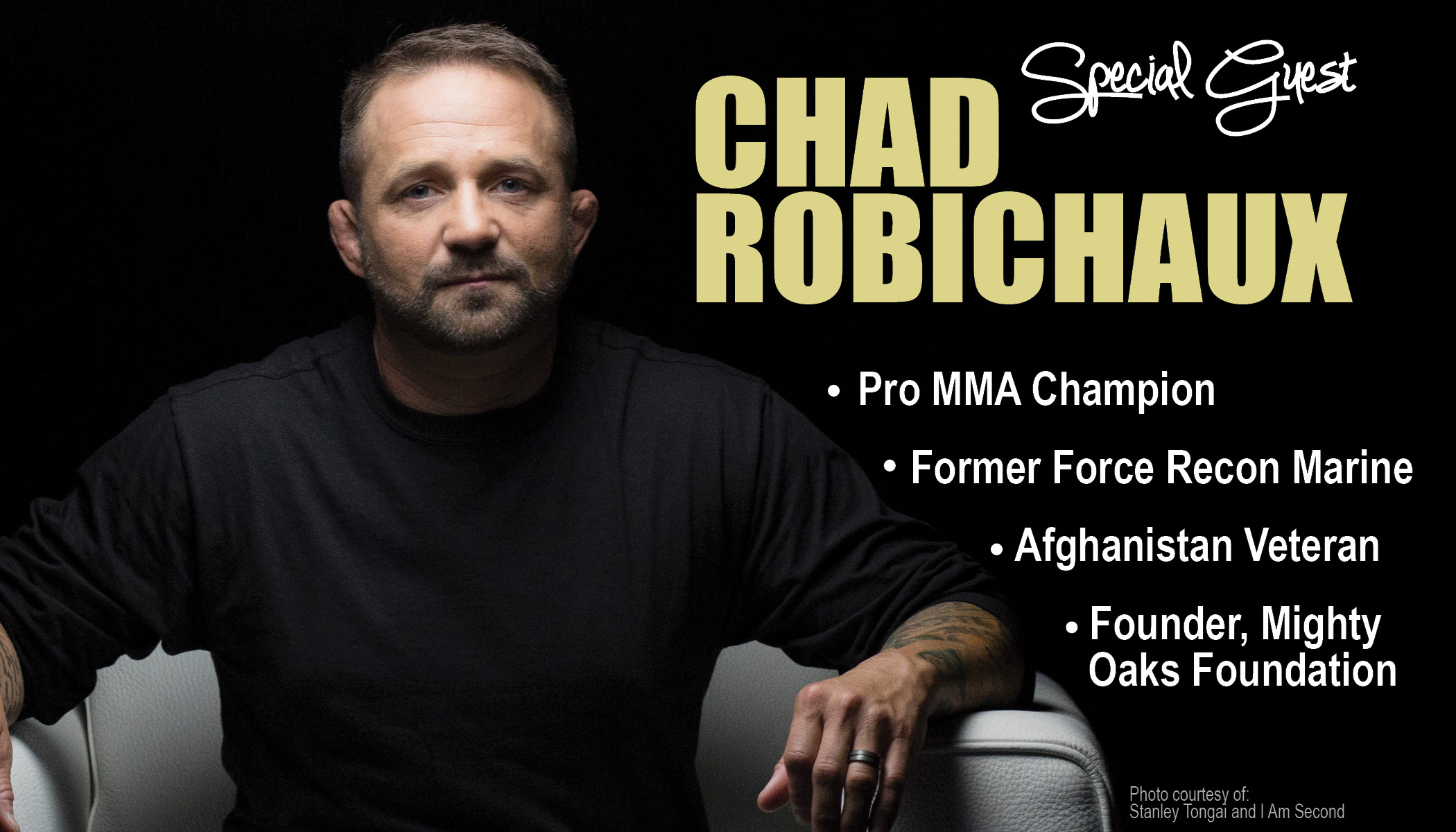 Chad Robichaux is a former Force Reconnaissance Marine and Department of Defense Contractor with eight deployments to Afghanistan with a Joint Special Operations Command (JSOC) Task Force. Chad also served as a United States federal agent and law enforcement officer where he earned the Medal of Valor. He is an accomplished mixed martial arts champion with an 18-2 professional record, competing in some of the sports' highest-level events.
Chad is the president and founder of Mighty Oaks Foundation. The faith-based military nonprofit is dedicated to helping America's military warriors and their families suffering from the unseen wounds of combat such as Post Traumatic Stress Disorder. Chad has written a bestselling book on the subject and has been featured on such media outlets as Fox News, Forbes, The O'Reilly Factor, USA Today, Christian Post, Focus on the Family, and a short biography film produced by I Am Second.
He and his wife, Kathy, have been married 23 years and have three children; their family has personal experience with the challenges of PTSD.
---
GENERAL RESERVATIONS
---
Table of 8: $320
Individual: $40


---
CORPORATE SPONSORSHIPS
---
Team up with us as a Corporate Partner





---
IMPORTANT NOTE: This is a ticketless event. Your event organizer will connect with you via email with your table assignment.
---
Questions about The Prayer Breakfast for Greater St. Louis?
Connect with the event organizer:
314.394.0001 or prayerbreakfaststl@cbmc.com



---


Here is a glimpse of the 2018 breakfast featuring Michael Franzese.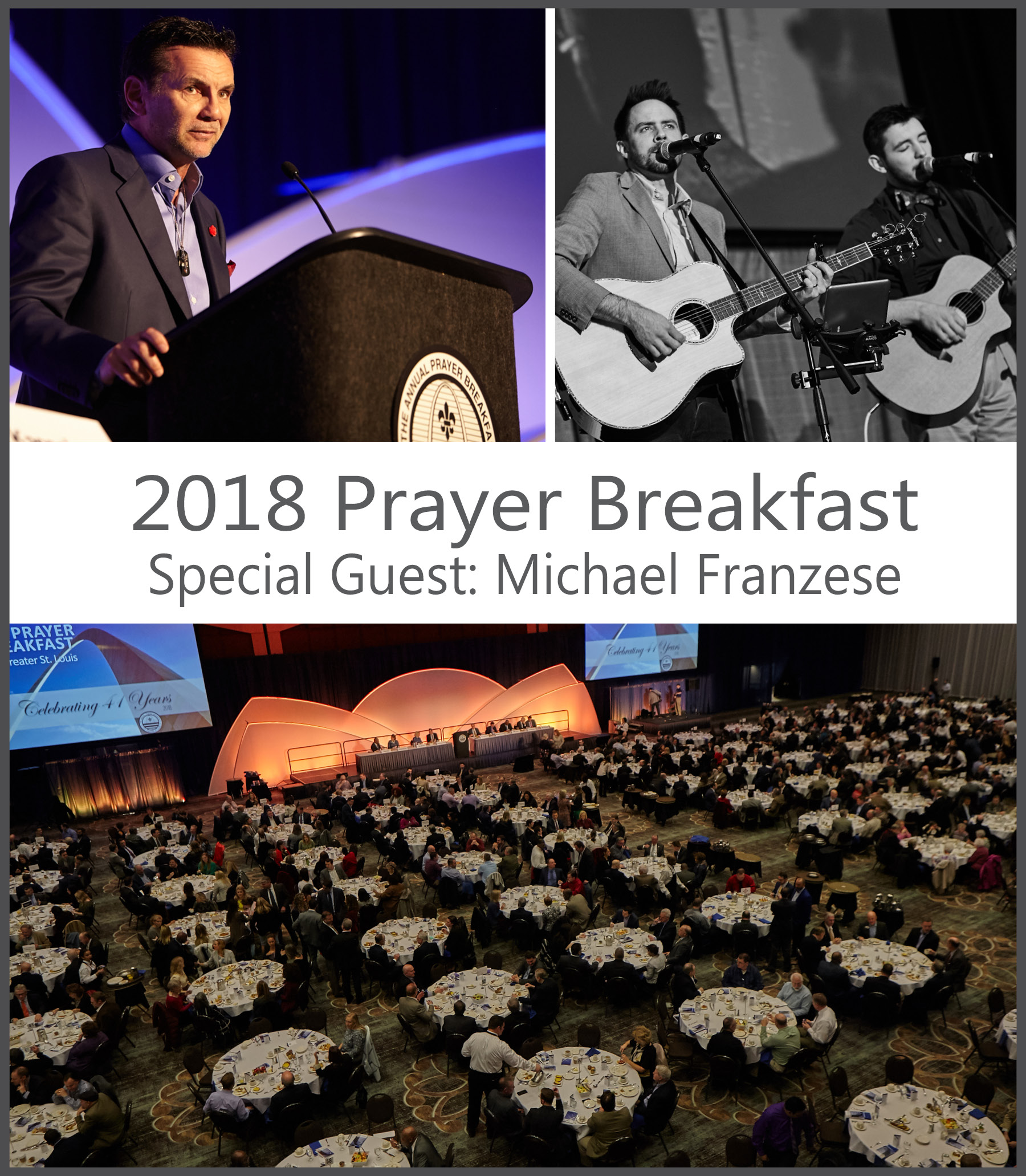 Organizer of The Prayer Breakfast for Greater St. Louis
Everything we do is about helping you move from where you are now to the next step in your walk with God.  While you may not realize it, you are part of a great adventure! 
Looking to connect with something bigger than yourself?  We can relate!  We'll help you get connected with other men who are growing in their faith.  You'll hear how God is working in their lives and the incredible changes taking place as a result.
Connect with us - get plugged in!
Exciting news . . . we have a new address and phone.  Stop by and see us at our new location or call us - we'd love to chat with you.
CBMC St. Louis
12977 North Forty Drive, Suite 212
St. Louis, MO 63141
314.628.1463 | cbmcstlevents@cbmc.com | cbmcstl.com
Mike Baese, Area Director
Paula Gates, Administrative Assistant