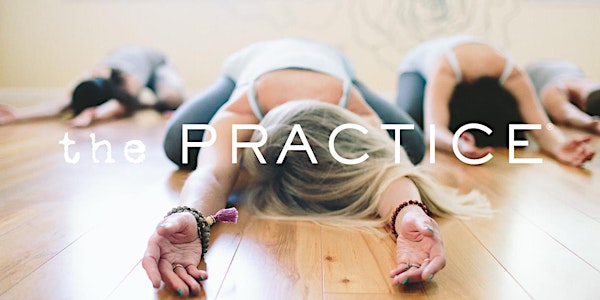 The Practice for Women® Pop-Up | Conscious Pause
The Practice® is a cathartic experience of movement connection. It is a blend of feminine yoga, self-love, and a deep sense of sisterhood.
When and where
Location
Mount Diablo Yoga Center 2121 Ygnacio Valley Road #Suite E207 Walnut Creek, CA 94598
Refund Policy
Contact the organizer to request a refund.
Eventbrite's fee is nonrefundable.
About this event
You need a much deserved break. Life has been swirling around you as you prepare for the upcoming season and end of year. You are overgiving and making sure that everyone else is being taken care of and all the tasks are getting done and it has left you feeling depleted. You are not doing the activities that once gave you joy in, hmmm... you can't remember. You feel like you lost yourself.
If this is you, then I have an invitation for you. Join other women in circle as we discuss what we truly need, and then listen to our inner voices to see how we achieve it. Come dressed in comfy clothes and be prepared to connect with like-minded others, your body, and your spirit.
THE PRACTICE® FOR WOMEN
We meet in a sacred women's circle, where you move your body to amazing music, dive deep into conversations, journal, cry, explore new parts of yourself, release tension, and find strength and grace through authentic connection. The Practice ® allows you to lift the veil of perfection and show up just as you are—imperfect and ready to become whole again.
Feminine Yoga. This woman-focused form of yoga holds space for all our emotions, allowing them to come to the surface and release through the body. It's about feeling your way through your body, letting go of perfectionism, and finding your own rhythm. It's fluid, circular, sensual, intuitive, and grounded. It feels much like a dance laced with soul-filling movement. We focus on moving with stillness, acceptance, patience, and beauty. You will feel like you've found home.
Self Love. The Practice ® becomes a weekly ritual of showing up for yourself in a new way. It's about love and loyalty to yourself. We carve out space for ourselves each week, and show up again and again, even in the chaos. We practice self love through journaling, meditation, peace, and grace. Together we create a sacred container that holds us all and supports us along the way.
Sisterhood. We crave real connection with other women. We heal when we are together. Inside our sacred circle, we practice being vulnerable and sharing who we truly are. This gives others permission to do the same and allows us all to heal. When we open in this way, our world naturally changes. We have more patience, confidence, and strength, which has a ripple effect on everything around us.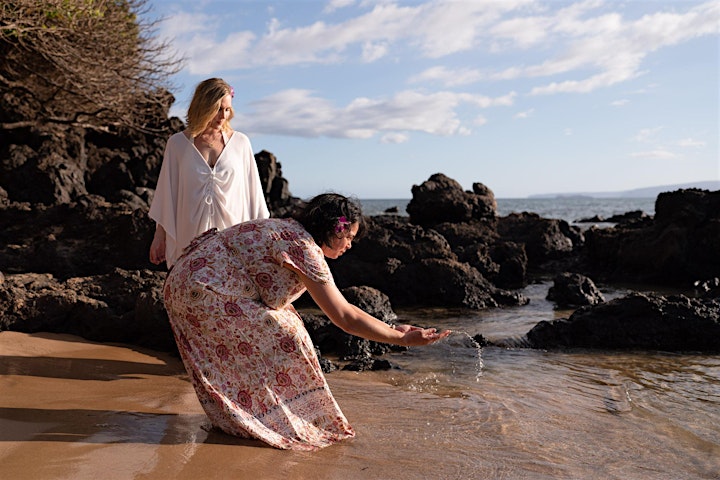 ABOUT MY JOURNEY WITH THE PRACTICE®
You may have remembered a small boutique yoga and wellness studio in downtown Walnut Creek called Bloom Retreat. I was the Office Manager there. From inside those walls, The Practice® was born through my teacher and mentor, Michelle Long. She developed this system by noticing that:
We desire real conversations, struggle to make time for ourselves
Crave a movement practice that feels feminine and designed for our bodies,
Wish we felt more confident and comfortable with our choices,
Long to speak our truth more openly and honestly with women who get us.
In the past, I have felt all of these. I searched high and low for something to help me feel like myself again, and I discovered The Practice®. This healing experience has changed my life forever, and now I am blessed to be on the path of teaching this amazing experience.
When I first walked into the doors of Bloom Retreat, I was broken. My career as an electrician had ended due to several knee surgeries, and I had a brand two small children at home in a broken marriage, and couldn't find female friends who understood me.
It was through The Practice that I learned to open up to others, trust myself, and take actionable steps to create a joyful life. During my training, I left my marriage, and now live with ease and sacredness that I never knew was possible.
Michelle sadly closed her studio and moved to Oregon. Her journey from running a thriving business in the bay area to coming to realization that it was an unhealty cycle that she needed to break was difficult in our community but an inspiration for others to be true to themselves. You can read about her story and current offerings at thepracticeforwomen.com.
I still work with Michelle in running her online programs and local retreats. My life is dedicated to this work, leading women back home to themselves. She has given me the blessing to continue bringing this to you, as an extension of where she left off and also the gifts I have to offer.
I am looking forward to reconnecting with the welfare of our community and helping you on your path
xoxo, Nicole
We welcome women of all backgrounds, abilities, and ages, including women of color, LGBTQ+ women, and anyone who identifies as female.
I feel strongly about giving back to the community. A percentage of the proceeds of this event will be donated to the Monument Crisis Center, a family resource center that I credit for helping me get back on my feet post-divorce.