Description
Beautiful women! I have an invitation for you!
DO YOU EVER:
Desire real conversations with other women?
Struggle to make time for yourself?
Crave a yoga practice that feels feminine and designed for your body?
Wish you felt more confident and comfortable in your body?
Wish you could speak your truth more openly and honestly with women who get you?
Feel like you've lost yourself?
In the past, I have felt all of these things. I searched high and low for something to help me feel like myself again, and I discovered The Practice®. This healing experience has changed my life forever, and now I am blessed to be on the path of teaching this amazing experience.
I discovered The Practice® in 2015, at a time when my life felt upside down - not mine - like I was going to drown in my sorrow. My marriage of 11 years had ended, I had embarked on a new career path which made me feel overwhelmed, and my young son and I had relocated back to the Bay Area after more than a decade in another state. I felt lost and alone. Coming into The Practice® - before it was even called The Practice® – was like coming to my best friend's house. Suddenly, I was in a place where I could be myself and say what I would dare not say anywhere else. I could begin to heal – and continue to heal…
In this space, I discovered a gentle and loving connection to my truth, to my body and to a new community of sisters. Women who saw me, supported me and shared their stories with me. I have come to rely on these connections...
Over the past year, I have been a part of a Leadership and Teacher Training for The Practice®. I am passionate about this work, and I can't wait to share it with other women. As a part of my training and internship, I am asked to offer a 5-week series of The Practice® to women in my life. I would love for you to be a part of this journey with me.
Here's what it looks like.
THE PRACTICE®
The Practice® is a cathartic experience of yoga and connection. It is a blend of feminine yoga, self-love, and a deep sense of sisterhood. We meet in a sacred women's circle, where you move your body to amazing music, dive deep into conversations, journal, cry, explore new parts of yourself, release tension, and find strength and grace through authentic connection. The Practice® allows you to lift the veil of perfection and show up just as you are—imperfect and ready to become whole again.
Feminine Yoga. This woman-focused form of yoga holds space for all our emotions, allowing them to come to the surface and release through the body. It's about feeling your way through your body, letting go of perfectionism, and finding your own rhythm. It's fluid, circular, sensual, intuitive, and grounded. It feels much like a dance laced with soul-filling movement. We focus on moving with stillness, acceptance, patience, and beauty. You will feel like you've found home.
Self Love. The Practice® becomes a weekly ritual of showing up for yourself in a new way. It's about love and loyalty to yourself. We carve out space for ourselves each week, and show up again and again, even in the chaos. We practice self-love through journaling, meditation, peace, and grace. Together we create a sacred container that holds us all and supports us along the way.
Sisterhood. We crave real connection with other women. We heal when we are together. Inside our sacred circle, we practice being vulnerable and sharing who we truly are. This gives others permission to do the same and allows us all to heal. When we open in this way, our world naturally changes. We have more patience, confidence, and strength, which has a ripple effect on everything around us.
This is your invitation...
I will be teaching a 5-week series at The Practice For Women in Walnut Creek. Our series will begin on Friday, October 19th and end on Friday, November 16th. Each class will begin promptly at 10:00 AM and end at 11:45 AM. Will you join me?
This is a commitment. We will be sinking in together as a group, and deepening into conversation and circle over these 5 weeks. I would be honored if you would join me as I commit to my path of leading women through this powerful process. Please let me know if you would love to be a part of this journey.
Or simply secure your spot by registering for this FREE series today.
Please note that this is a 5-week series that will meet on these dates:
- Friday, October 19th
- Friday, October 26th
- Friday, November 2nd
- Friday, November 9th
- Friday, November 16th
ABOUT ELSA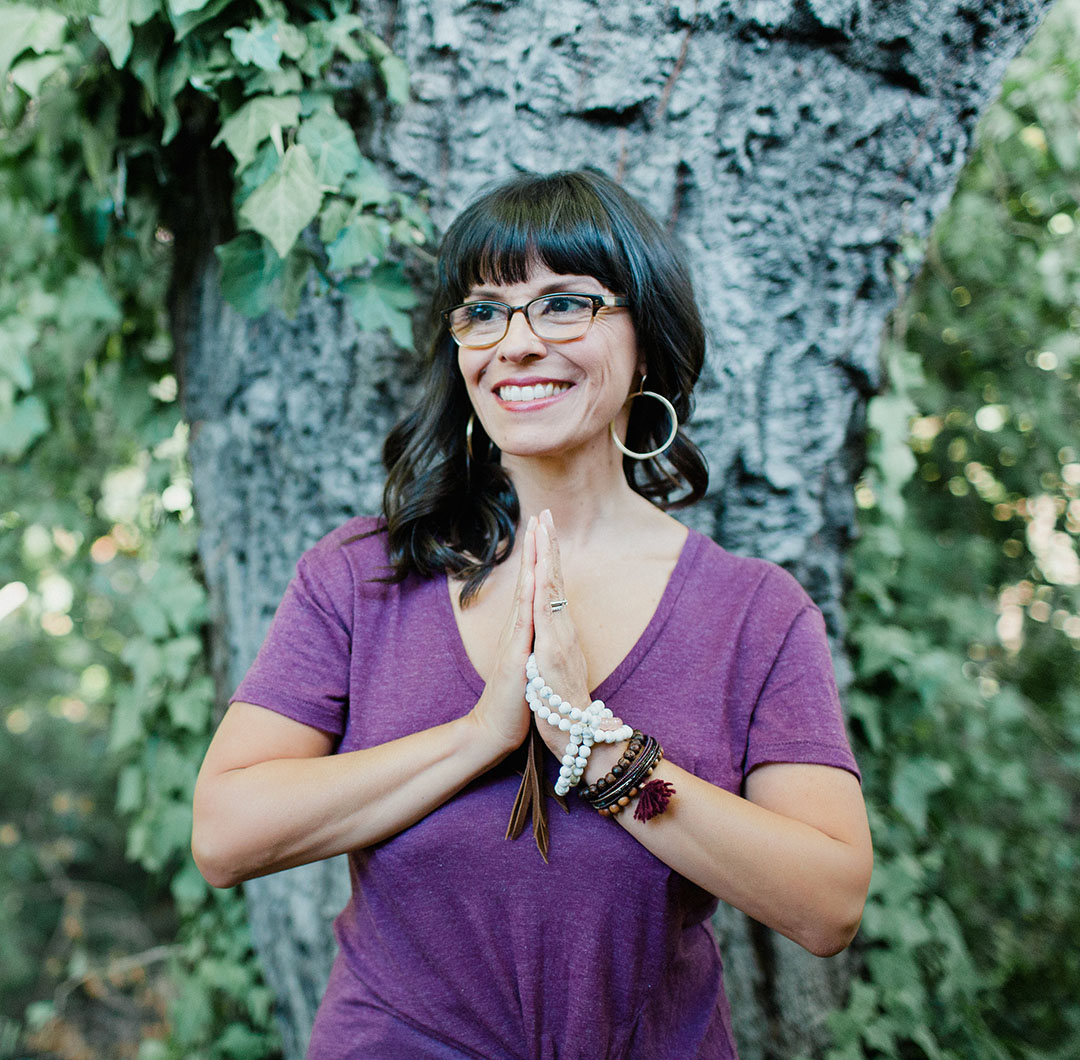 Elsa Perez Dean is a holistic dietitian nutritionist, yogini-in-training, and devotee of all things beautiful and good for you. Elsa is the founder of Nourish. Heal. Shine! where works with women as a healer and a guide – a modern day medicine woman – using food, beauty, and self-love as her nourishing medicines. Her journey of self-discovery and reclaimed health has taken from her the corporate world of architecture and design to a life of more balance, passion, and joy. Elsa has always been a sensitive intuitive and is now channeling her gifts in service of feminine wisdom – helping women reconnect to their own inner wisdom as she completes her training in The Practice®.
Learn more about The Practice For Women and the work of founder Michelle Long HERE.