Description
Girls In Power is all about women inspiring other women to break sterotypes. Brought to you by The PR Talk, we explore the journeys of four powerful ladies, each in their own fields to share experiences and provide advice about chasing their career dream.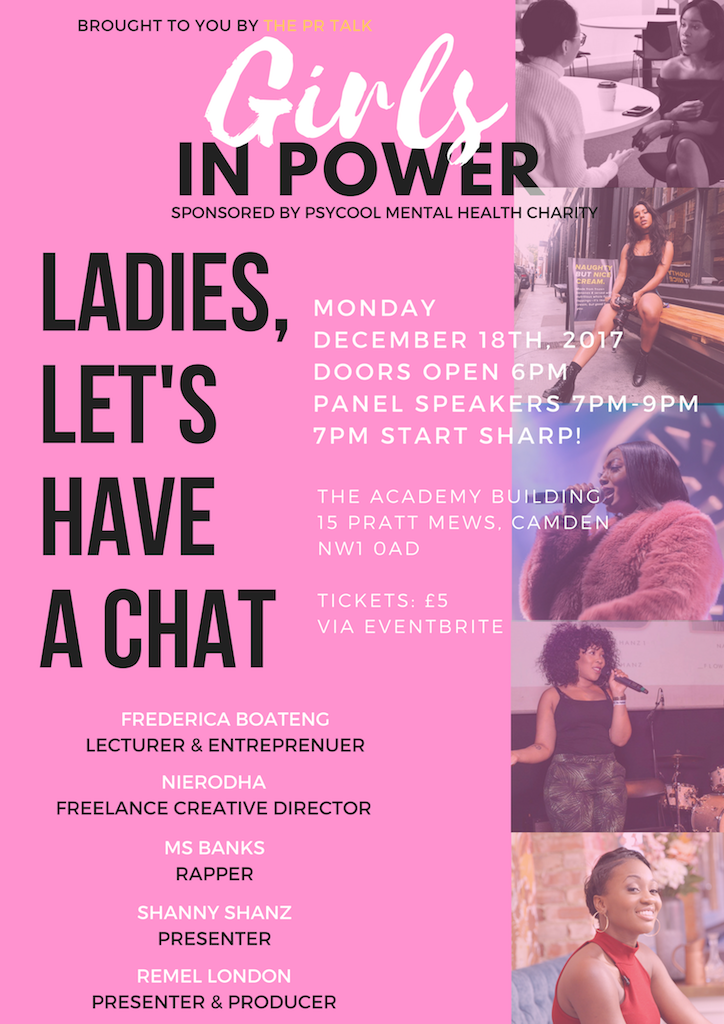 On the panel we have:
Frederica Boateng Fashion Lecturer & Entrepreneur (co-founder of Fash:ED & Build & Master)
Nierodha Freelance Creative Director
Ms Banks Rapper
Shanny Shanz Presenter
Remel London Presenter & Producer (LinkUpTV, SKY 1 'What's Up TV', Capital Xtra)
The night has a sole purpose to end the year on an inspirational high, allowing our audience to enter the new year with a brand new and motivated mindset to chase their dreams.
Doors will open at 6pm with a 7pm sharp start!