Description
JOIN US FOR AN EVENING DEDICATED TO UNLEASHING YOUR POTENTIAL
----
- We Believe You Have the Ability to Live an Inspired Life -
We have gathered inspiring individuals into a badass panel!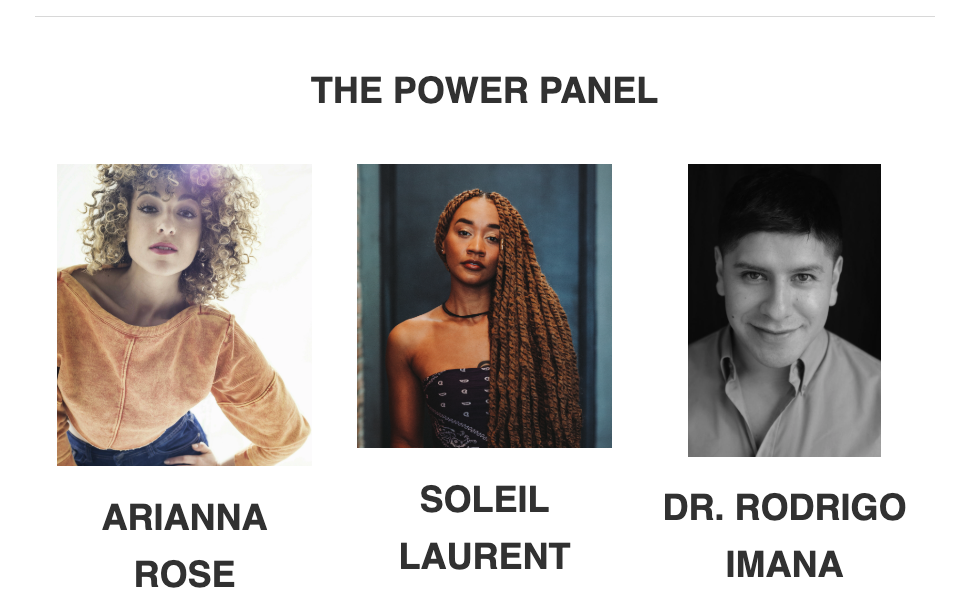 ARIANNA ROSE
She is a captivating, passionate soul who infects others with her optimism while bringing clarity & momentum to driven individuals facing adversity.
As a Master of mindset and personal transformations, she challenges her audiences to conquer their fears through the application of her visionary ideas, wisdom, and powerful intuition. @ar.roo
SOLEIL LAURENT
A lifelong New Yorker and a lifetime lover of all things beautiful, Soleil Laurent has a mission of creating goodness through love and light.

Soleil Laurent is an Afro-Latina who is an Influencer, Life Motivator, electric guitar player and front woman for the Rock/Hip Hop band "Quantum Split". Her unique style which has allowed to her to perform all over the globe! @thisis.sol
DR. RODRIGO IMANA
Inspired by his ancient Andean healing roots Dr. Imana dedicates his life to expanding people's potential to love themselves and the world.

Through his work as a Holistic NUCCA Healer, International Public Speaker, Author, and Bolivian Spiritual Folk Dancer, he offers a space where humanity can connect to their full potential, now. @dr.imana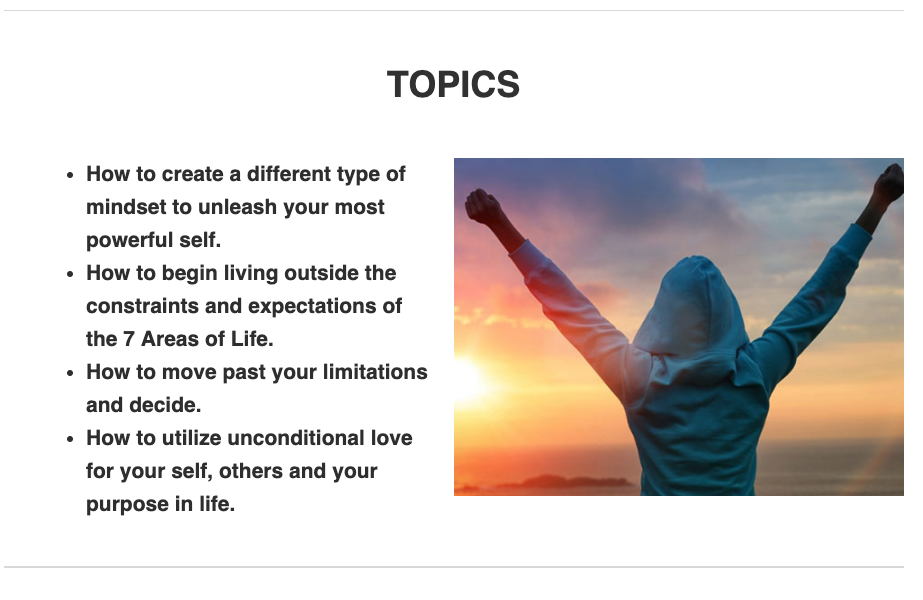 TICKETS INCLUDE: